When I saw this pixel artwork from Amanda at Wit & Whistle, it immediately drew me in.  There's just something so mesmerizing about this artwork, almost like if I stare at it long enough, the picture will come into clear view.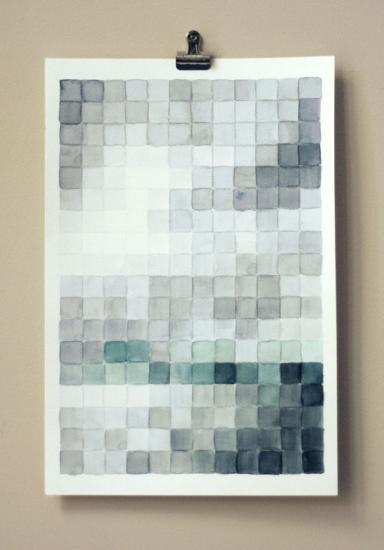 The colors are so gorgeous and soothing. I'm so tempted to try my hand at one of these. The process seems a bit long and tedious, but it doesn't look difficult at all. She started with a photo that she liked, and then used a photo editing program to resize the photo so that it was a mere 12 pixels wide. Then she zoomed in on the photo so that the pixels were clearly visible.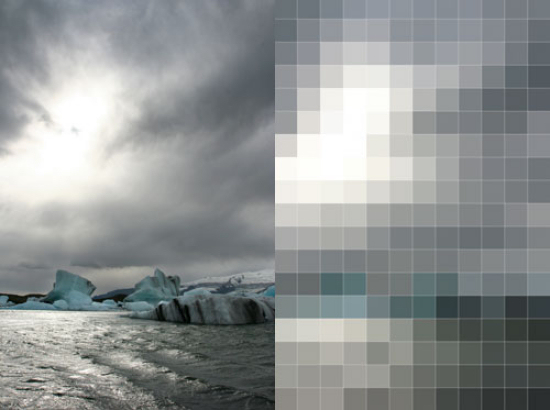 And this was the guide for her painting. Pretty amazing, right? Amanda explains the process in more detail over at Wit & Whistle.
I'm really tempted to try this! I'll admit that the idea of mixing all of those colors and getting them just right kind of intimidates me. But perhaps I could do it. After all, my first attempt at real artwork last year turned out pretty good, even if I do say so myself!
😀
---
---