Hi there! I'm Kristi!
I've been blogging here at Addicted 2 Decorating for over a decade now with one singular vision. By sharing my own DIY journey in remodeling and decorating our 1948 fixer upper, I hope…
…to inspire YOU to put aside fear and self-doubt, pick up those power tools, and dive into your home-related DIY projects so that you can turn your house into the home of your dreams without spending a fortune having others do the work that you could do yourself.
So I'm here to cheer you on, and I LOVE hearing about your DIY victories!
But since you clicked on my "about" page, I'm guessing you want to know a bit about me. Here are a few factoids:
I graduated from Dallas Baptist University in 1995 with a Bachelor of Science in Psychology — a useless degree (for me) that I never used. I could kick myself for choosing that over interior design!
In my 20's, I traveled all over the world, and even lived in Turkey for a year-and-a-half. Istanbul is my favorite city in the world, and I'd love the opportunity to live there again.
I married my amazing husband, Matt, in 2002. He's my biggest cheerleader, but since he's wheelchair-bound due to multiple sclerosis (with which he was diagnosed two years after we got married), he's not able to help me with any of the projects on our home.
When we moved from Oregon to Texas (my home state) in 2005, I started my own interior decorating business, and I worked with clients for seven years. I quit because my passion was DIY, and I longed to get way more hands on with projects than an interior decorator generally does.
I started this blog in 2007, just after I started my interior decorating business, as an outlet to share my projects. Little did I know that Addicted 2 Decorating would eventually become my full-time job, which was a blessing as I was needing to stay home more to be Matt's full-time caretaker as his mobility and abilities declined.
These days, I'm remodeling and decorating our home — a 1948 fixer upper that we bought in 2013 — one room, one project at a time. I do about 85% of the work myself, from building cabinets to sewing draperies and everything in between. But at times, I do have to call in reinforcements, whether that's a family member or my trusted contractor.
I'm so glad you're here!
I hope you'll take a look around, and I hope you'll find something helpful or inspiring. And please let me know if there's any way I can help you reach your DIY goals! I'm always eager to share suggestions, opinions, helpful tips, product recommendations, and more. If you're new around here, you may be wondering where to go from here. Well, I have a few suggestions…
Or you can start with my oldest post (warning: those old posts, along with my lack of photography skills back then, are a bit rough 😀 ) and work your way towards the most current posts. That way would make more sense, but again, those old posts from over a decade ago are pretty rough. At at some point along the way, I actually lost a lot of old posts, photos, and comments. So those old ones aren't exactly in the right order, but they're close enough.
At the bottom of each post, you'll find easy navigation to the previous or next post, so you can keep reading to your heart's content.
2. Tour My Finished Rooms
Do you want to see the before and after photos of the rooms I've finished? If so, you can find a few of those below…
3. Check Out My DIY Projects
Or perhaps you're here for the DIY projects. Here are a few of my favorites…
4. Browse My Paint Colors & Product Sources
Are you looking for information on the paints and products I've used in our home? Here's a sampling of those things, and you can click on the images or the button below for all the juicy details.
I hope you'll enjoy reading about my past projects, and hopefully you'll learn a few things along the way. I've learned a whole lot from my readers over the years, so this is definitely a give-and-take kind of place. I hope you'll pour yourself a cup of coffee or a glass of iced tea, settle in and get comfy, and stay for a while!
I also hope you'll consider following along on my DIY and decorating journey as I continue to tackle the unfinished (and yet-to-be-built) rooms in our home. The more the merrier! If you don't want to miss a new post, you can subscribe below to have all new blog posts (about two or three per week) delivered right to your email inbox.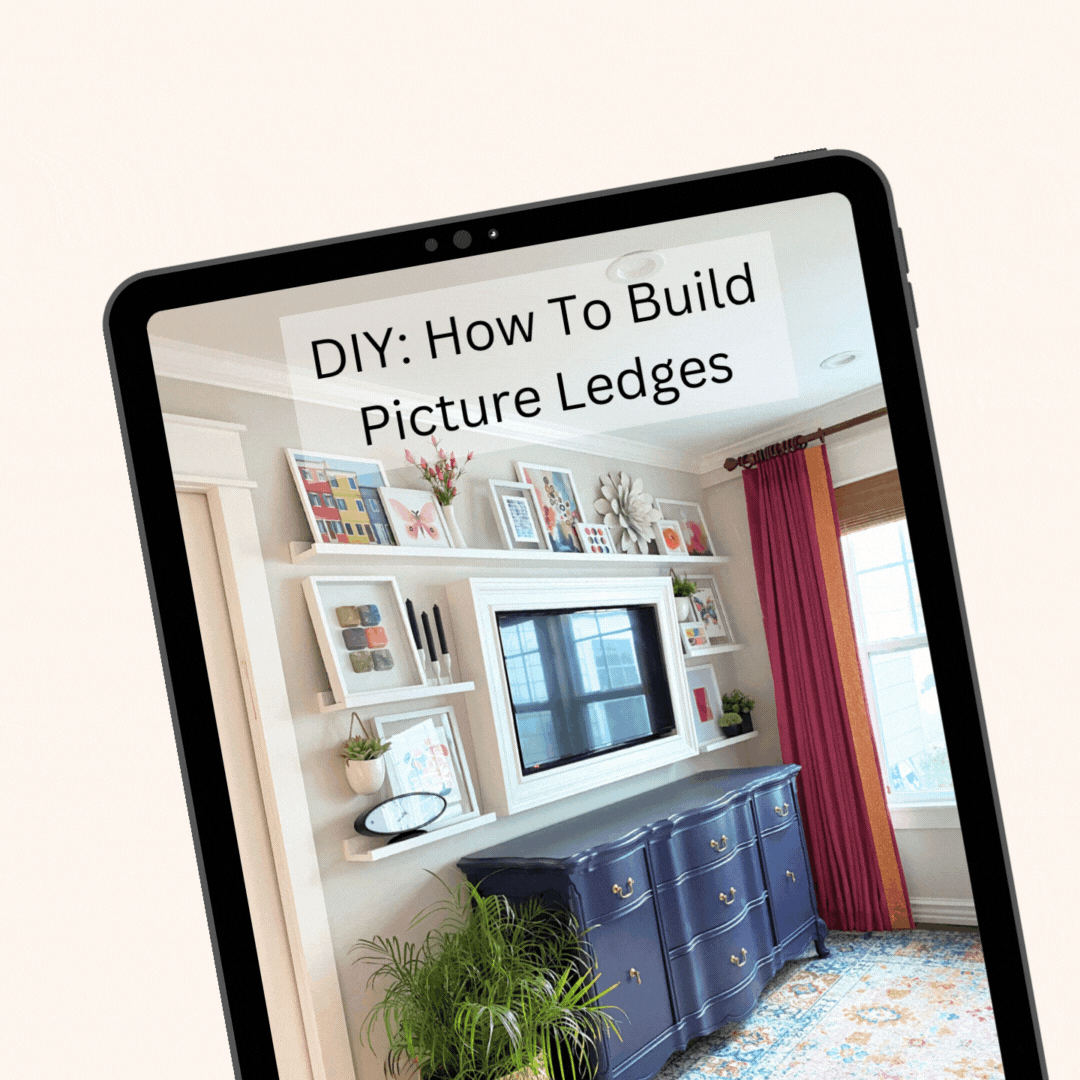 Get the latest in your inbox! Just enter your first name and email address…