**This giveaway has ended.  The winning comment was…
#62, from Laura who blogs at Thimbleful Of Time!  Congrats, Laura!
It's time for me to make some space on my front door for something new (and you all know I have a no-storage rule for stuff like this since I live in a tiny 834-square-foot-condo), so today I'm giving away my Hanging "Succulent Garden" made from pistachio shells.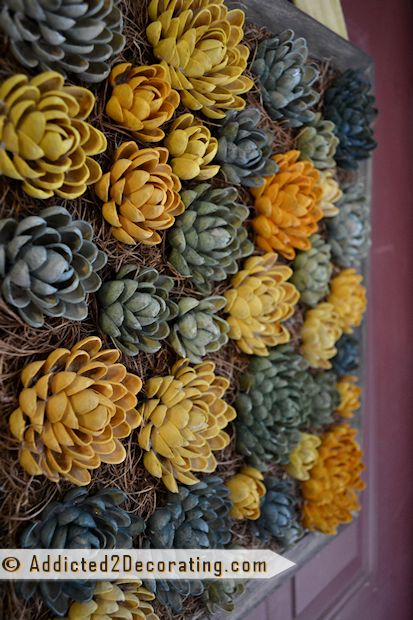 To enter, just leave a comment on this blog post. That's it!
Please note that I can only ship to the U.S. and Canada.
One entry per person please.
Be sure that you leave an email address in the Email field of the comment section (it won't be published) so that I can contact you if you win.
Giveaway will end at midnight (CST) on Friday, November 2, 2012, and the winner will be announced on this post on Saturday, November 3, 2012.
Winner will be chosen by random.org.
And of course, if you don't win, and you want your own vertical "succulent garden" made from pistachio shells, you can find the DIY details here.
---
---