I'm one of those people who believes that stripes make everything better. Seriously. So an old vintage desk painted one solid color is good. But that same desk painted with stripes…FANTASTIC!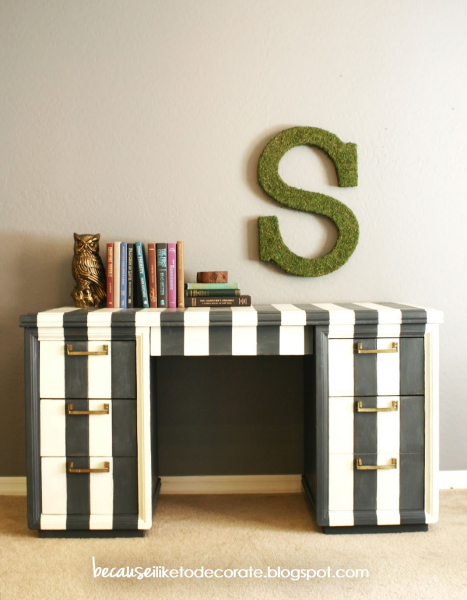 And this amazing painted desk from Because I Like To Decorate started out looking like this…
See more of this painted desk at Because I Like To Decorate.
**This project was shared at the Addicts (not so) Anonymous Link Party. Have a project you'd like to share? Come join the party every Friday at 1:00pm!
---
---