The studio is cleaned out and ready for work to begin! I can just envision my office area over on the left, and my long work table under the windows on the right. It's going to be amazing! (I'll put a link to the post with my plan at the end of this post in case you missed it.)
Just a few days ago, it looked like this…
I spent a couple of hours tackling the mess by myself last week, and then I had a few days where life got in the way, and I didn't have any time to dedicate to this room.
So yesterday, I called my brother in for reinforcement. We worked non-stop for about four hours, and we GOT IT DONE!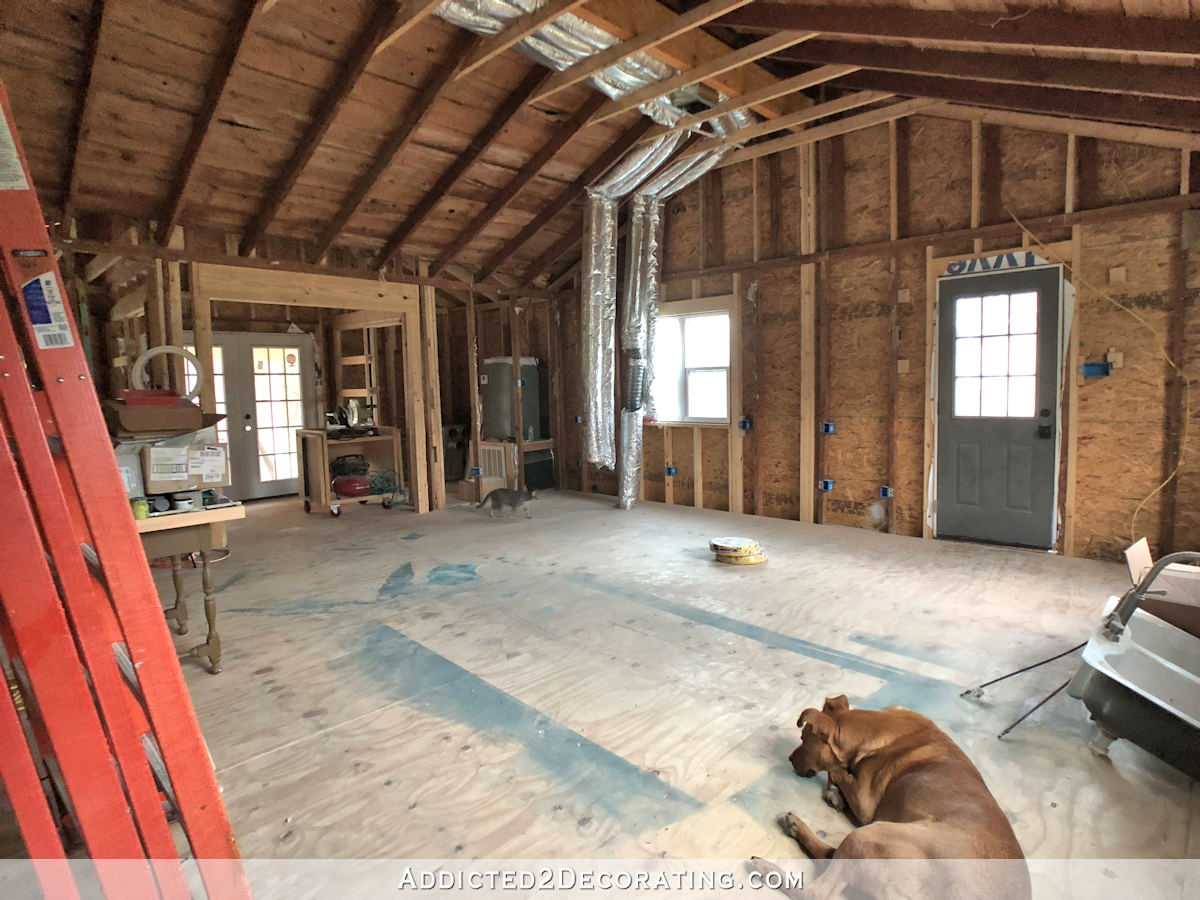 There are still a few items left in here, but I can easily work around them. And we left the things that I'll actually need, like the ladders and the rolls of electrical wire.
So the next step is electrical, followed by rerouting the air ducts. Once that's done, I can call in my drywall guys to do the insulation and drywall.
And then we'll be off to the races! New flooring, installing trim, building cabinets, etc.
Let's get this thing started! 😀
Helpful sources and products:
If you missed the plan for this room, I shared it here…
Addicted 2 Decorating is where I share my DIY and decorating journey as I remodel and decorate the 1948 fixer upper that my husband, Matt, and I bought in 2013. Matt has M.S. and is unable to do physical work, so I do the majority of the work on the house by myself. You can learn more about me here.
I hope you'll join me on my DIY and decorating journey! If you want to follow my projects and progress, you can subscribe below and have each new post delivered to your email inbox. That way you'll never miss a thing!