And Just To Think, This All Started With A Light Fixture
I went into my kitchen this morning, stood there really taking in the current state of that room, and just had to laugh.  Just think, this all started with a light.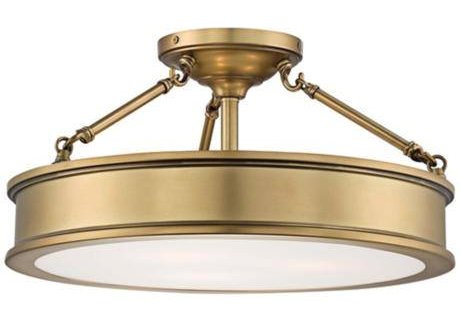 All I wanted to do was repair and paint my ceiling so that I could get my new light that Matt bought me installed…just to have a touch of pretty in an otherwise not-so-pretty room.  Then I was just going to do a few cosmetic things to update and refresh the room.
And somehow, that evolved into this…
Matt came into the kitchen yesterday while we (Bill, Cathy, and I) were working in there.  He looked around, looked at me, shook his head, laughed, and just said, "Yep, that's about right.  And all of this because you wanted to install a new light."  😀
Of course, he also went on to tease me about the fact that when I had the plumber come and rearrange the plumbing, I assured him that we'd only be without a kitchen sink for about a week.  And now we've passed the 1-month mark.  Ha!
Thank goodness he knows me very well, and after almost 12 years of marriage, he's gotten used to my DIY craziness, so he's just come to expect things like this from me.   And he just laughs at me.  A lot.  🙂
But the fact of the matter is that all of this stuff needed to be done…eventually.  So why not just do it now rather than waiting for later?  It just made more sense this way.
There are times when decorating in phases makes the most sense.  And then there are times when decorating in phases is just a big fat waste of money, and I'm afraid that's exactly what it would have been in this kitchen had I stuck with the "temporary makeover" plan for now and tried to make the original kitchen both pretty and functional.  I could have spent $500 to $1000 putting lipstick on that pig, but that would have felt like such a waste down the line when I finally decided to rip everything out and start over again.  Instead, it made much more sense to actually put that money towards stuff that I'll keep for the long run.
So this was definitely the right decision.  And while things are moving slower that I'd like (don't remodels always, though?), and I'm tired of washing dishes in the bathtub, I'll be so thankful in the long run that I went ahead and got this done now.
And as you can see, the new wiring is going in!  Bill got almost all of the new wires run yesterday, and my contribution for the day was to position and install all of the switch and outlet boxes, and then get the recessed lights placed right where I wanted them.
You'll notice that I opted for three recessed lights above the sink peninsula rather than pendant lights.  🙂
I still have three more recessed lights to put up today, and then he can get those wired as well.  Then Bill will install the actual outlets and switches, and this electrical wiring project will be finished!  Then it'll be time for drywall.
One bit of pretty did arrive on my front porch yesterday — the wood columns for the bumped out section on the wall of cabinets, and the bar section (breakfast room side) of the sink peninsula.
Aren't they pretty?!  They came from TableLegs.com, and I'm so incredibly thankful that they actually provided them free of charge for my kitchen remodel!  I think they'll be absolutely stunning on that wall 'o cabinets.  I ordered them longer than needed so that I can cut them down to the exact size that I need, so quite a bit of the big block on the bottom will actually be removed.
Hopefully we've got one more day of wiring today, and then we can move on to drywall!  Such fun!  🙂
Addicted 2 Decorating is where I share my DIY and decorating journey as I remodel and decorate the 1948 fixer upper that my husband, Matt, and I bought in 2013. Matt has M.S. and is unable to do physical work, so I do the majority of the work on the house by myself. You can learn more about me here.