Celebrating The Journey (DIY Is Supposed To Be Fun!)
Are any of you DIYing your way through a major home remodeling project? A project that feels like it's actually growing larger with each passing day? If you are, I'm sure you can relate to my state of mind last night. For anyone tackling a huge, years-long DIY remodeling project, it's bound to happen at some point…or at many points…along the way.
I didn't get to do much work on my Roman shades (or any other house project) yesterday, so it wasn't until pretty late last night that I was finally able to finish up the little valance for the first Roman shade that I showed you yesterday. When I started working on it around 9:00, it had already been a long day, and I was tired. That's never a good idea to start working on a project when I'm tired, even if it's a simple one, because that's when I make stupid mistakes. And those stupid mistakes lead to frustration. And frustration leads to discouragement.
Once discouragement takes over, the thoughts started creeping into my mind like, "I'm never going to get these done! These are going to take forever. And then after that, I have a ton of upholstery to do. And then I still have to do this. And then after that I have to do this other thing. And I still have four rooms that need drywall! And I also still need to figure out how to do this. And I haven't even begun to think about that other thing…"
And then that small list of projects starts growing bigger and more overwhelming. That small snowball rolling downhill turns into a huge boulder-sized snowball that keeps rolling, keeps gaining speed, keeps growing in size, and then at some point it causes an avalanche that comes crashing down on top of me. And then I want to throw my hands in the air, and yell, "I'M DONE!! I GIVE UP! IT'S TOO MUCH!"
Of course, in hindsight, I know that the entire episode was brought on by the fact that I started a project late in the evening after a long, frustrating, exhausting day. It's just never a good idea for me to do that. I should have just come home, had dinner, spent a relaxing evening with Matt, gone to bed early, and awakened this morning refreshed and ready to tackle those Roman shades.
But again, those episodes are inevitable when tackling such a huge project. And it's in those moment that I have to climb out from under the avalanche and redirect my thoughts and energy.
First of all, I have to remind myself that this process is supposed to be FUN! 😀
I'll never forget the first time I brought my mom over to see this house before we bought it — the look of concern on her face that she seemed to be trying to hide with a polite smile, her eyes that were screaming, "Kristi, RUN AWAY NOW!" while her mouth was saying, "Hmmm….well, I'm just not sure, Kristi." I knew she had serious doubt and concerns. At one point she asked, "Are you SURE you want to do this? You see how much work this is going to be, right? Are you sure you CAN do this?"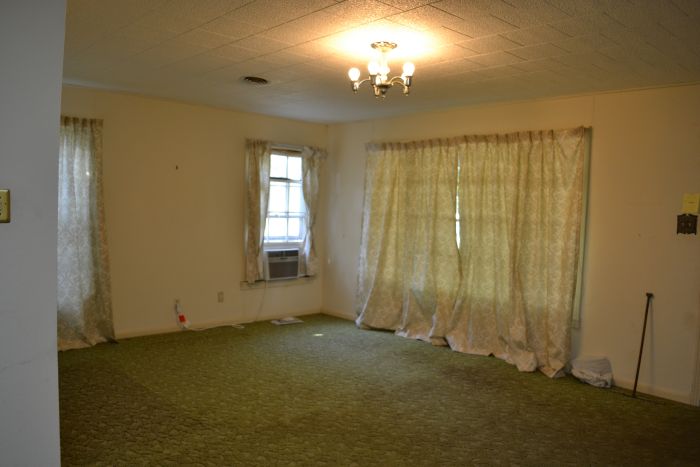 "Of course! I'm sure!" I responded.
To be quite honest, I wasn't sure at all. I wasn't sure that I could do any of it.
I wasn't sure that I wouldn't just crash and burn with the very first project I tackled. I wasn't sure that I was capable of tackling big construction projects, or that I wouldn't make some huge mistake that would bring a load-bearing wall crashing to the floor. I wasn't sure that I wouldn't completely burn out after a year and totally regret my decision to purchase and live in a fixer upper.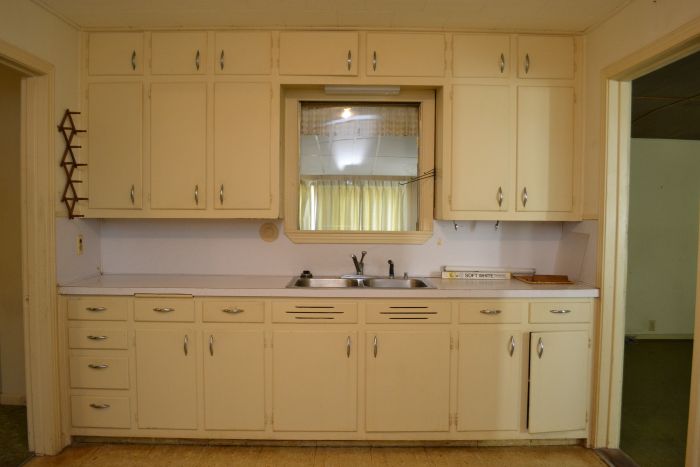 I was completely and totally UNsure of everything, except for one thing…
I was absolutely, positively, 100% sure that I wanted to try, and that I wouldn't be satisfied until I did. If I had a bucket list, purchasing and remodeling a fixer upper would be at the very top of my list. It's something I've wanted to do since I was in my early 20s…maybe younger.
So here I am, two-and-a-half years later, still putting one foot in front of the other, making my way slowly but surely towards the finish line. And if there's anything I've learned, it's that you have to enjoy the journey. When tackling such a huge project, the focus can't always be about the end goal. It can't always be about the race to the finish line. That type of mindset can be so discouraging (at least for me). When the only focus is the finish line, but you know it'll be three, or four, or five years until you reach that finish line, it just becomes so overwhelming.
Instead, I have to refocus. The ultimate goal is the finish line. That much is true. But along the journey, there are thousands of other, smaller goals. And the path may not always be a straight shot from the present to the finish line. In fact, it's anything but! Sometimes I get off on a rabbit trail for a few days and have to circle back around and find my way back to the main path. But sometimes those side adventures are the best and most memorable parts of the journey.
And of course, when things do get discouraging, it's always nice to look back at how far I've come. It's a good reminder that while things do seem like they're creeping along at a snail's pace, at least I'm headed in the right direction. Things are, in fact, getting done. Hundreds of small goals along the journey have already been accomplished. I've learned new skills along the way. I've purchased new tools and learned how to use them. I've come to thrive on that feeling of challenging myself to move beyond my comfort zone — to learn new things, to try things that might scare or intimidate me, to experiment with different ideas, to value the process of trial and error, and to not be afraid of making mistakes and having to start over. All of those things have helped me learn and grow, and I wouldn't have the skills and knowledge that I have today if it weren't for this amazing journey.
That finish line is out there. I know it is. And while I'm still so far away from it that I can't really see it at all yet, I'm confident that I'm heading the right direction. But right now, that's not my focus. It can't be. Right now, I'm just trying to remind myself to enjoy every moment of the journey.
Addicted 2 Decorating is where I share my DIY and decorating journey as I remodel and decorate the 1948 fixer upper that my husband, Matt, and I bought in 2013. Matt has M.S. and is unable to do physical work, so I do the majority of the work on the house by myself. You can learn more about me here.