New Concrete: To Stain or Not To Stain?
I now have quite a bit of new concrete at my house, with the new carport pad and wheelchair ramp…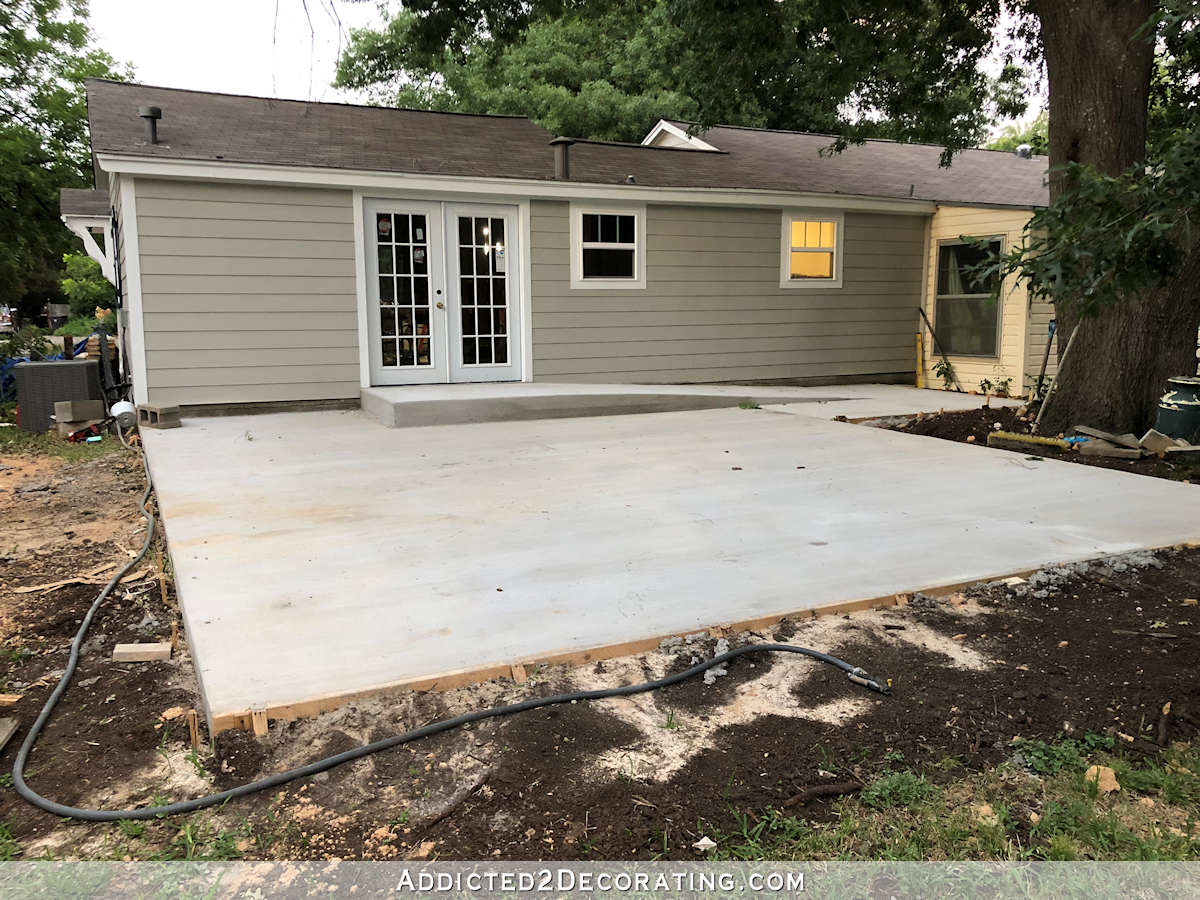 …and we're not even halfway done. We're still going to have a new driveway poured at some point in the (hopefully near) future, and that's going to be a HUGE amount of concrete. And then this morning I talked to the concrete guy about our current sidewalk.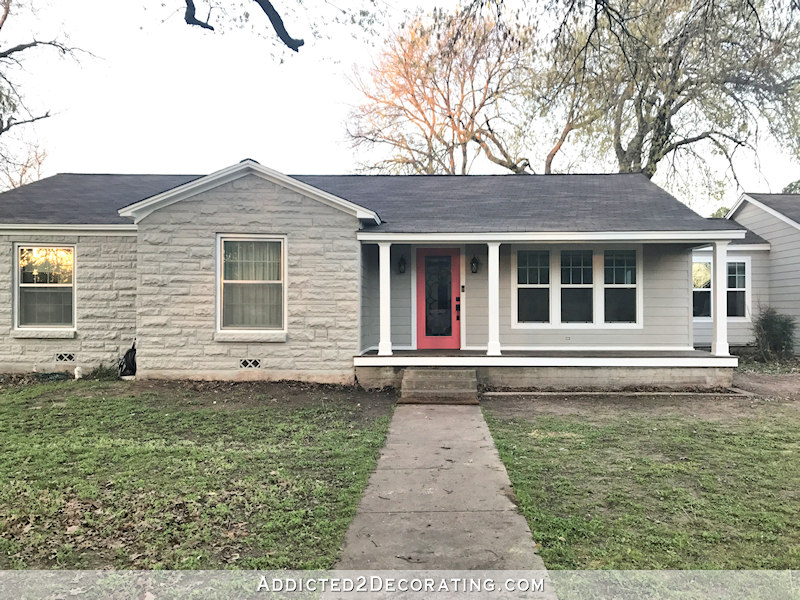 Not only is it very skinny and cracked in places, but any time we get a really heavy rain, water pools in front of the steps and also at the street right by the mailbox. He said it wouldn't be a problem to pour a new sidewalk over the existing one, raising it a couple or three inches or so, and grading it properly so that the water runs off, as well as widening the sidewalk so it's not so skinny.
So that means that after all is said and done, I'll have a lot of new concrete. And new concrete is kind of bright and unnatural looking. As the concrete man and I were talking a couple of days ago, he mentioned that now would be the perfect time to stain the new concrete in back if I had any plans to do so. It's new, and it's very porous, so it would take stain very easily.
Well, that got me thinking, and of course, looking at lots and lots of pictures of stained concrete. Even after looking at loads of pictures, I'm still not quite certain that I want to stain all of the concrete. Don't get me wrong. I don't love the way new concrete looks. As I said, it's bright and unnatural looking. But at the same time, I think most people have become so accustomed to seeing it that it no longer offends our sensibilities. It's just expected, so it doesn't necessarily affect how we view the appearance of a house. It's just concrete, and almost everyone has it.
The concrete in front of this house looks pretty new and not stained.
I don't think I'd ever look at the concrete itself and think that it's pretty, and yet in the overall scheme of things, it doesn't really affect the beautiful appearance of the house in my mind.
When it comes to stained concrete, I'm pretty picky. I realized very quickly that I'm not a fan of dark stain on concrete. In my humble opinion, when it's really dark, it almost becomes a feature and draws more attention. I don't want my concrete to be a feature. I want it to kind of disappear and blend in with the natural surroundings.
So I much prefer a very subtle stain — just something to take the brightness of new concrete down a notch or three. Of all the pictures that I've seen and saved so far, this one is my favorite…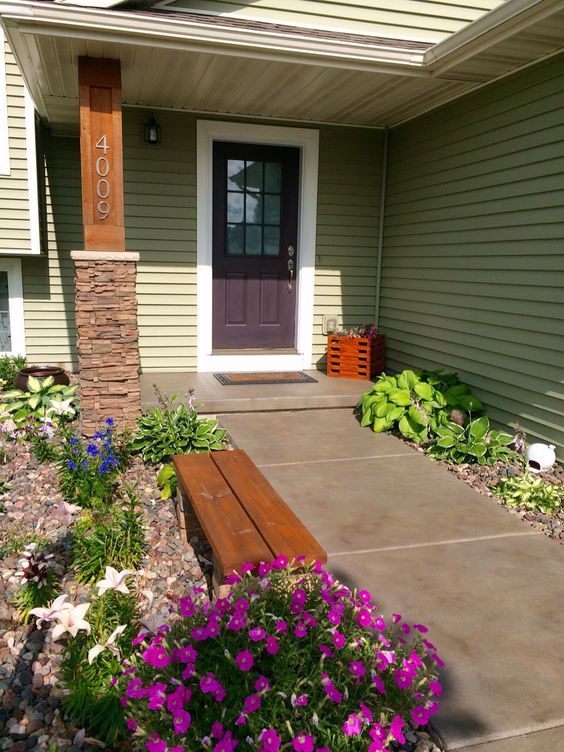 via Pinterest (original source unknown)
It's still concrete. It's not trying to be something it's not, but it's just not so bright and white. It blends in with the landscaping beautifully.
And I also like that it's not splotchy. So many stained concrete sidewalks, driveways and patios look incredibly splotchy, and I want to avoid that at all costs. I'd rather have unstained concrete than splotchy stained concrete.
I'd also be open to doing a light-to-medium gray. Again, it's just something to knock out some of that brightness of new concrete.
But I think that might be gray overload since my house is gray. The very subtle brown might be a nice contrast, and would certainly blend in with the natural landscape elements better than gray.
So what are your thoughts on stained concrete? If you've ever DIYed a large concrete area, I'd love to hear about your experiences. Was it difficult? Was it worth it? And honestly, did it turn out splotchy? That's what scares me the most. Splotchy concrete. No, thank you.
Addicted 2 Decorating is where I share my DIY and decorating journey as I remodel and decorate the 1948 fixer upper that my husband, Matt, and I bought in 2013. Matt has M.S. and is unable to do physical work, so I do the majority of the work on the house by myself. You can learn more about me here.