Disclosure: This post is sponsored by Canon PIXMA, but all opinions expressed are 100% my own.
This time of year is generally filled with fun family memories, so I thought it would be fun to create a winter wreath filled with some of those memories.
I started by using my photo editing software to resize lots and lots of family pics. I made each of them 2.5 inches square and printed them out on cardstock paper.
And then I cut them all out with scissors. No need for perfection.
I found that it was much easier to attach the photos to the wreath form by cutting the bottom of each photo into a point.
And then I attached them to the wreath form using straight pins. (I didn't use glue so that I could easily re-use the wreath form again.)
And when the whole thing was covered, it looked like this…
And finally, I added a big green bow, and sprayed everything with spray glitter. (Because what's spray a winter wreath without glitter and sparkle!?)
And that's it! It's one of the easiest wreaths I've ever made, and I love seeing all of those smiling faces of loved ones when I look at it.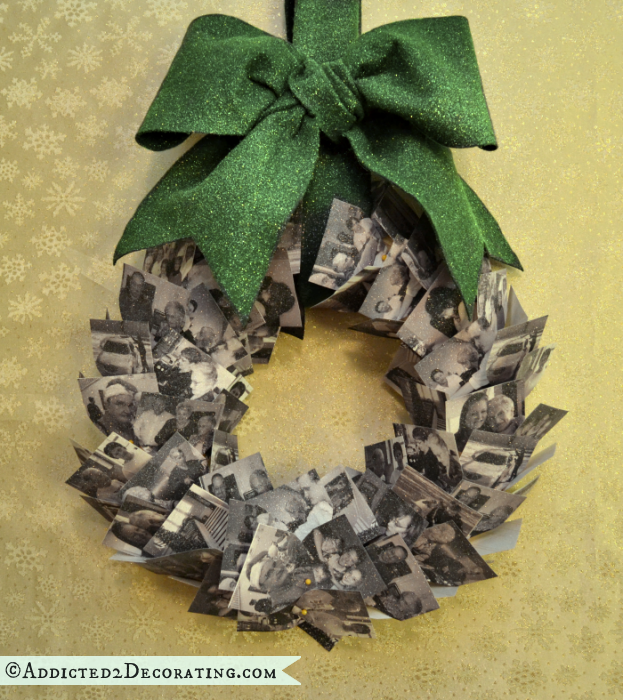 ---
---