As you probably know, I've been trying to find or make a wallpaper or mural to use on the headboard wall of the guest bedroom, which is the wall on the right in this picture…
I've been trying to create my own wallpaper design, but I just haven't come up with the right design yet. So the other day, I was watching Instagram stories and saw that Rhoda at Southern Hospitality was using a Spoonflower wallpaper in her bathroom.
I know this sounds strange, but until then, I had never spent any real amount of time looking through what was available on Spoonflower. Until then, Spoonflower was simply a source for me to upload my own designs and see what they'd look like as wallpaper. And of course, that's where I had my bold floral wallpaper for the studio printed, which you can see here…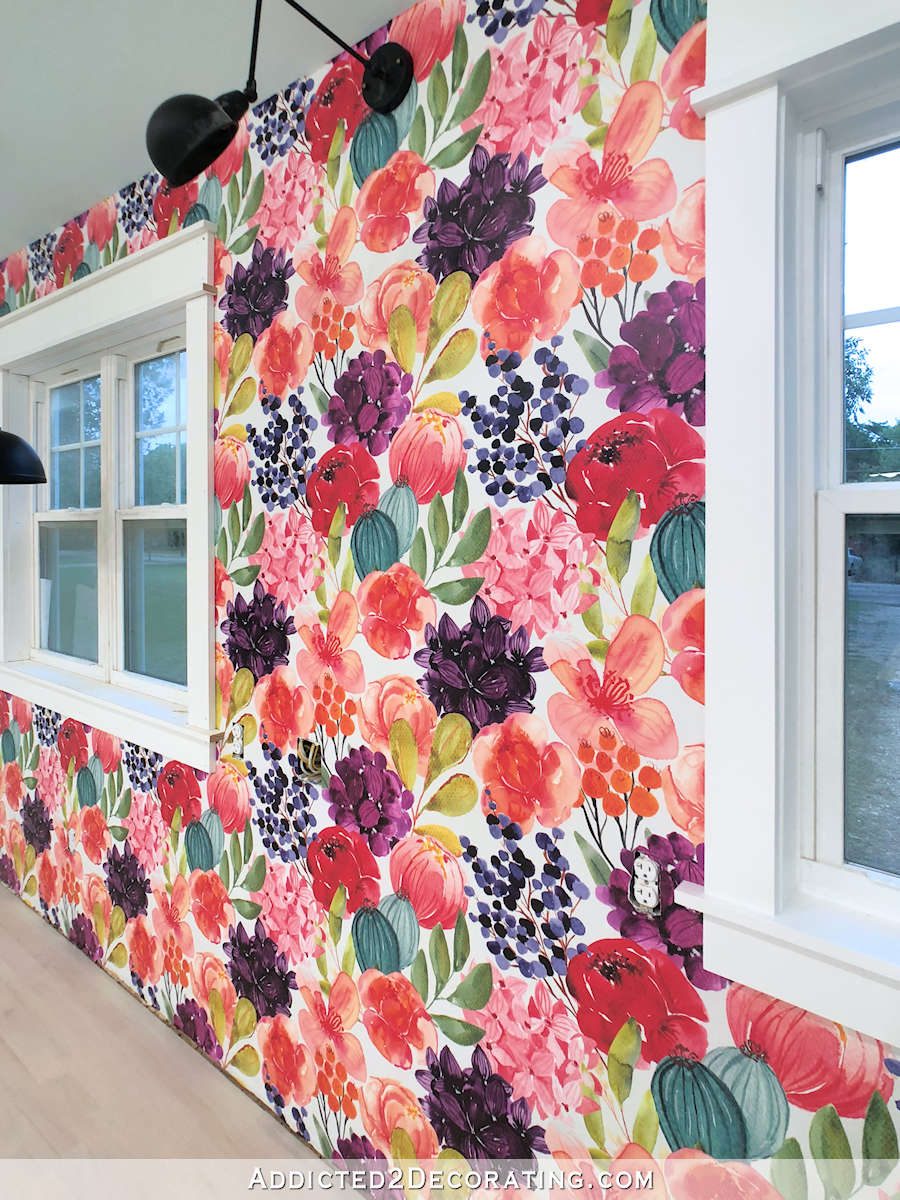 So over the last few evenings, I've been scrolling through the 10,000+ wallpapers on Spoonflower to see what's available, and I have to say, there are some really good ones there! Spoonflower is similar to Etsy in that independent designers can sell their designs, except that Spoonflower is specifically for wallpaper and fabric. And there are some really talented designers on Spoonflower!
So as I was scrolling, I pulled out my fifty favorite wallpapers. And since I love colorful florals, birds, branches, vines, butterflies, and watercolor designs, that's pretty much what all of these are. And I have a feeling that one of the first nine will end up on my guest bedroom wall. Those are the ones that are Matt-approved. 😀 But all fifty of these are Kristi-approved! I wish I had a wall for all of them!
---
---
---
---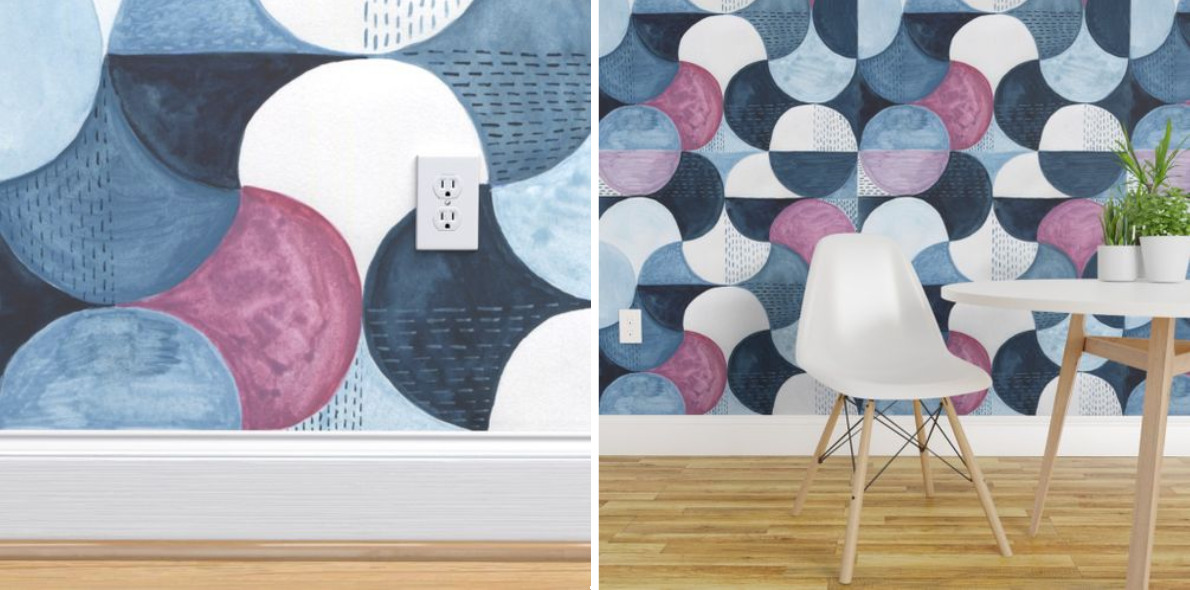 ---
---
---
---
---
---
---
---
---
---
---
---
---
---
---
---
---
---
---
---
---
---
---
---
---
---
---
---
---
---
---
---
---
---
---
---
---
---
---
---
---
---
---
---
---
---
---
Anyway, if you're looking for wallpaper, this really is a great source. And no, they're not paying me to say that. 🙂 My only relationship with Spoonflower is that I have one of my own designs for sale, and I've had my own design printed by them to use on my studio wall. I just really like the idea of bringing attention to some of these really talented independent designers who don't have the big dollar contracts to design for wallpaper and fabric companies like Schumacher. But because anyone can upload and sell their designs on Spoonflower, you do have to dig through a lot of bad designs to find the good. But there are plenty of good ones there at a decent price.
---
---