Last Updated on December 24, 2015 by Kristi Linauer
(I've had several people tell me during my kitchen remodel that they felt like they were reading the DIYers version of the child's book If You Give A Mouse A Cookie.  So I couldn't resist.) 🙂

If you give a DIYer a light fixture…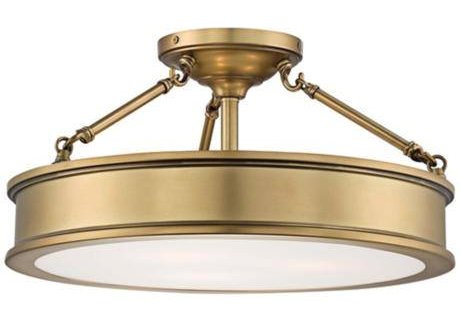 …she'll want to hang it in her kitchen.  But first, she'll probably need to make repairs to her ceiling.
When the repairs are finished, she might decide to rearrange the plumbing in the kitchen…
And then she'll probably want to make the ugly wall more presentable…
…by skim coating it with drywall mud.
Then she'll have to decide what to do with the wall to the left.  Should she close it up temporarily and do a quick and inexpensive kitchen makeover?  Or should she take the wall down according to her long term plan?
She'll probably get carried away, and decide to take the wall down herself, with the help of her brother.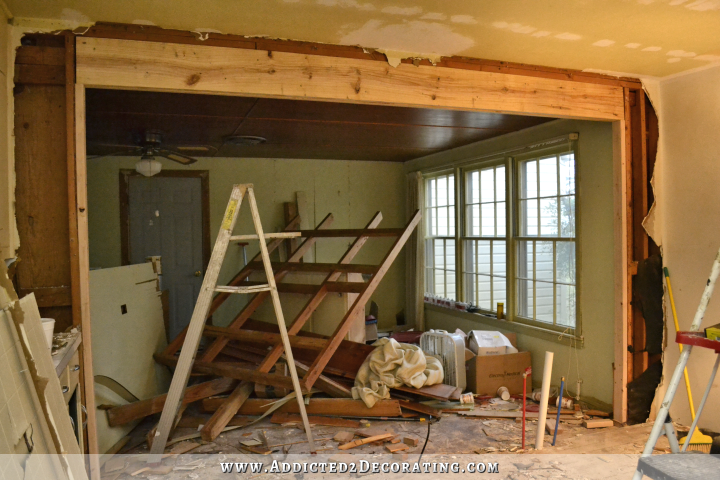 And next, she might want to remove all of the old kitchen cabinets, as well as the old drywall behind the cabinets.
Then she'll probably want to upgrade all of the old electrical wiring in the room, so her brother-in-law will suggest taking down all of the old drywall.
And once all of the wiring is finished, she'll need to install all new drywall.
Since the room will be completely empty at that point, she might decide to remove all of the old floor boards…
…and install all new oak flooring…
And next, she'll probably want to paint her new floor.
Then she might want to install new kitchen cabinets.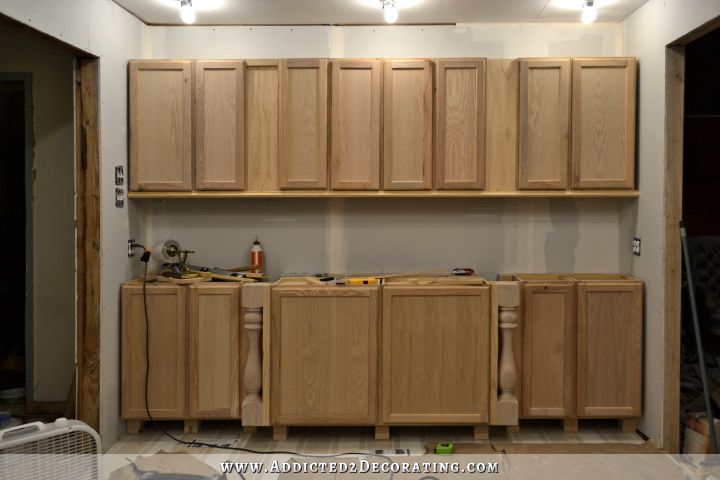 …and then customize them with lots of trim and fancy feet.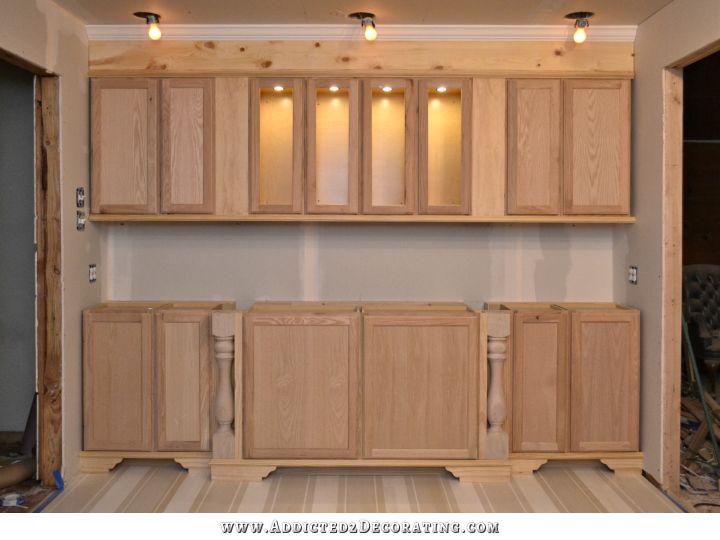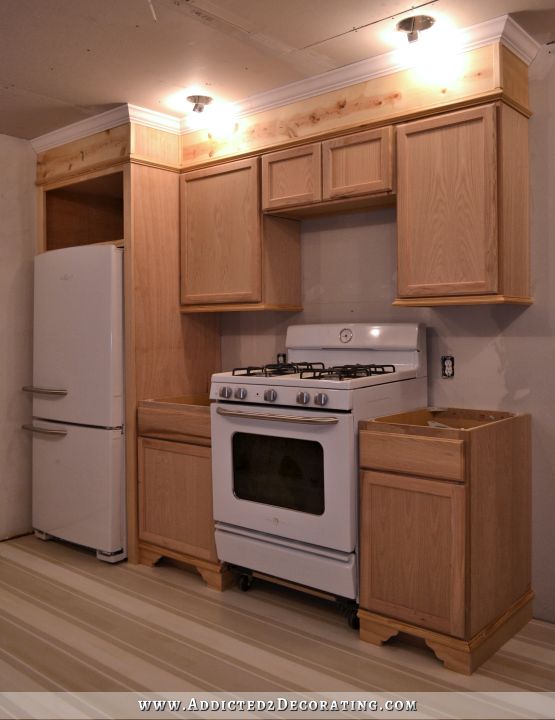 Once the cabinets are installed, she'll probably want to pour some concrete countertops.
And then she might want to paint all of the cabinets green…
…and add gold leaf to all of the doors.
Next she'll probably want to add tile to all of the kitchen walls.
And then she might add trim around the doorways.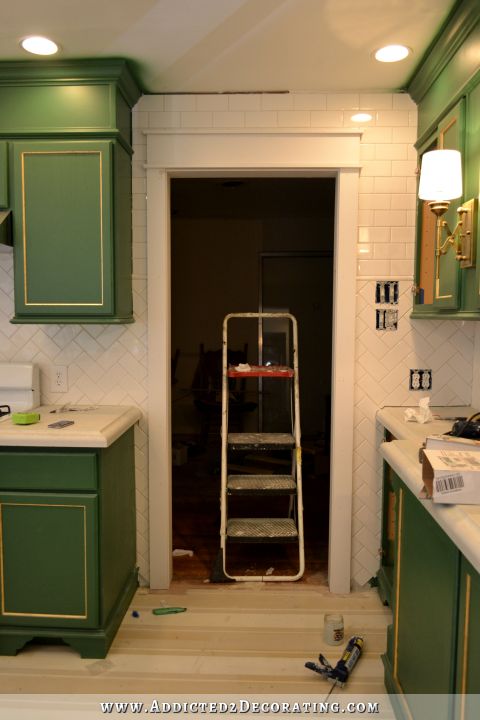 At this point, she'll probably realized that her striped floors aren't the best look for her kitchen, so she'll want to sand them and refinish them.
Next, she'll make a dreadful mistake and leave her freshly painted cabinet doors and drawer fronts out in the rain.  They'll be ruined.
So while she orders replacements, she'll probably want to install cabinet hardware and corbels.
And when the replacement doors and drawer fronts arrive, she might want to finish the cabinets as soon as possible.
And with her kitchen remodel almost finished, she'll be so excited about what she's accomplished that she'll start devising a plan for the adjoining breakfast room.
And chances are…
If she devises a decorating plan for her breakfast room, she'll ask for a new light fixture.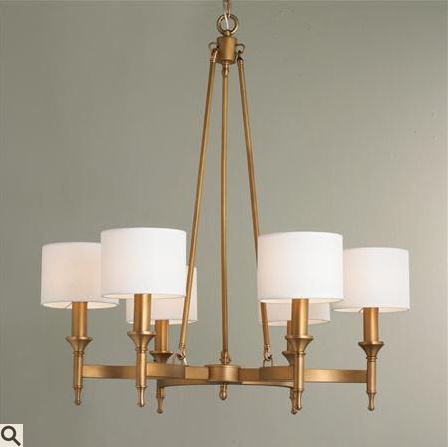 🙂
Addicted 2 Decorating is where I share my DIY and decorating journey as I remodel and decorate the 1948 fixer upper that my husband, Matt, and I bought in 2013. Matt has M.S. and is unable to do physical work, so I do the majority of the work on the house by myself. You can learn more about me here.
I hope you'll join me on my DIY and decorating journey! If you want to follow my projects and progress, you can subscribe below and have each new post delivered to your email inbox. That way you'll never miss a thing!