This year, Addicted 2 Decorating will be 13 years old. That's hard for me to believe. Y'all, I've been blogging here for 13 years!
Anyway, I've really been contemplating just where I want to go with this blog. Do I want the content to stay as it's been? Is it time for me to maybe contemplate working with brands? Do I want to really focus on doing what it takes to start hosting workshops? Do I need to focus more on video content?
Thirteen years of focusing on and writing this blog has been so fun (and don't worry, I'm not shutting it down!!), but I think it might be time to expand my vision for Addicted 2 Decorating a bit. But I can't know the direction I need to go until I know more ABOUT YOU! Because after all, without you, there would be no Addicted 2 Decorating.
So I wondered if you might do me a huge favor and take a quick survey (it'll only take about two minutes) and tell me more about yourself.
ALL RESPONSES ARE ANONYMOUS. I don't ask any personally identifying information, so there's no way for me to know who is answering the questions. I'm just gathering general information here. 🙂
Y'all are awesome, and I thank you in advance for taking the time to do this for me! And hopefully I'll have an update for you tomorrow on my guest bedroom closets with the sliding doors. They're turning out great! But in the meantime…
PLEASE CLICK HERE TO TAKE THE SURVEY.
Just a note: Yes, the survey asks about household income. Some have said that this info isn't needed. Others have commented that they just chose some random selection because they didn't want to answer the question. Y'all, again, it's ANONYMOUS, and this info isn't linked to any personally identifying information.
This info really will help me going forward. Let's say that I decide I want to partner with brands in the future. If a brand approaches me about a partnership, and the price point of their product is $7000, that's fine if it aligns with the income level of a large portion of my readers. But if most of my readers are in the $30,000 or less household income category, then it would be wrong (dare I say, unethical) to partner with that brand knowing that it would not be beneficial to them to spend their advertising dollars with me, and their product wouldn't benefit my readers. That's just one of many ways in which that info would be helpful to me. And again, it's anonymous and your response is not associated with any personally identifying information. But it doesn't help me at all to skew the results with bogus responses. Thanks!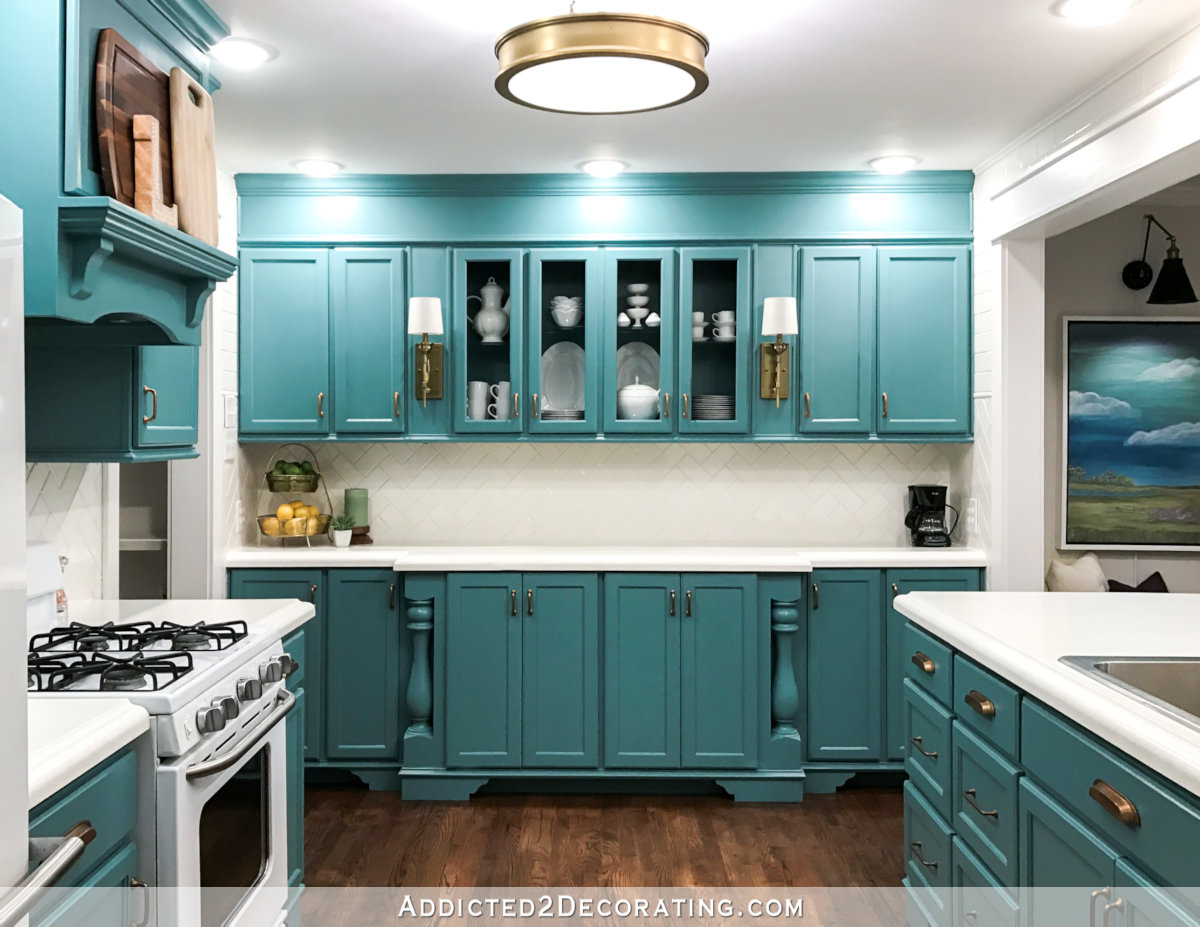 Addicted 2 Decorating is where I share my DIY and decorating journey as I remodel and decorate the 1948 fixer upper that my husband, Matt, and I bought in 2013. Matt has M.S. and is unable to do physical work, so I do the majority of the work on the house by myself. You can learn more about me here.
I hope you'll join me on my DIY and decorating journey! If you want to follow my projects and progress, you can subscribe below and have each new post delivered to your email inbox. That way you'll never miss a thing!