There's a blog that I read where the blogger starts every post with some sort of inspirational quote. It's nice. It's uplifting. It's heart warming. So I thought I'd try that today. Here's the inspirational quote that came to mind for today's post.
"You've got to know when to hold 'em, know when to fold 'em, know when to walk away, and know when to run…" –Kenny Rogers, The Gambler
😀 Do you feel inspired? No?! Okay, neither do I.
Unfortunately, no better song or quote fits my dining room right now. I've tried several things, and nothing seems to work.
MY LATEST VIDEOS
I tried the green table…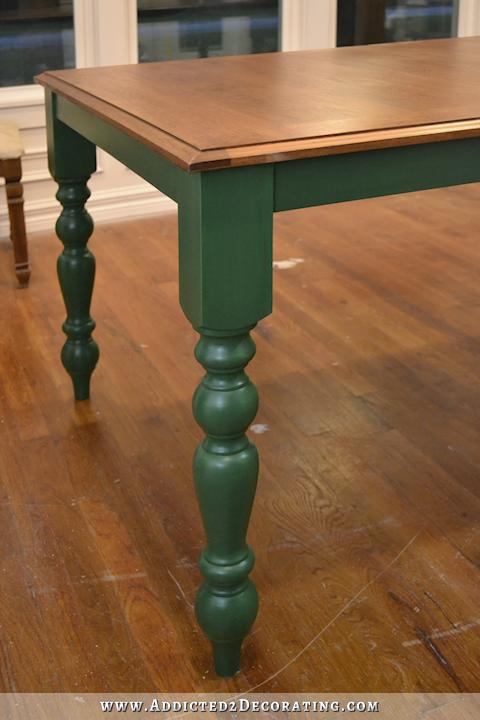 I tried the black table with the green chairs…
Then I tried the coral fabric on the windows.
Then I painted the chairs black, and tried the coral fabric on the side chair.
Then I tried the green fabric.
Then I tried the black and white Greek key fabric.
Then I decided the best place for the watercolor fabric was on the side chairs.
Just…no. No to all of that. It's not what I envisioned, and it's not what I want. It's certainly not what I want in the very front room of my house — the first impression that people will have when they walk into my house.
So it's time for me to fold 'em, and to walk (nay…RUN) away. It's time for a completely new plan.
---
---