My Finished Tongue-and-Groove Haint Blue Porch Ceiling
I was beginning to think I'd never get this front porch ceiling done! I generally enjoy at least part of the process of the the projects I tackle, but there was absolutely nothing pleasurable about this one, except for the moment that I put that final brush stroke of paint on it and could call it finished. I think it was a combination of working on a project that was over my head (literally, not metaphorically, and I hate working over my head day after day after day), and the over-100-degree weather.
But it's finished. I got the tongue-and-groove pine boards installed, the ceiling trimmed out, and the entire thing painted. Here's how it looks now…
This porch is quite the upgrade from the original porch, which looked like this…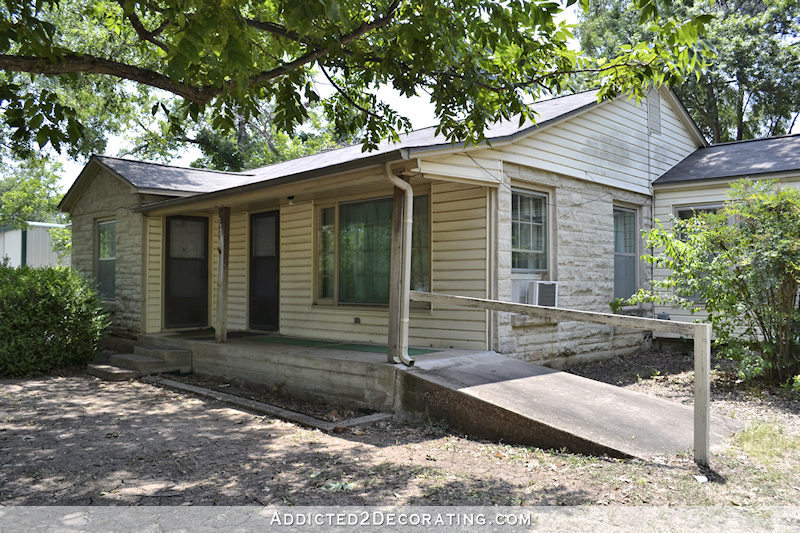 The original ceiling sat right at the top of the doors and windows…
So when I had the new Hardi plank siding installed last summer, I had them remove the aluminum siding, shiplap siding, and needlessly low framing on the ceiling, which left a slightly vaulted look…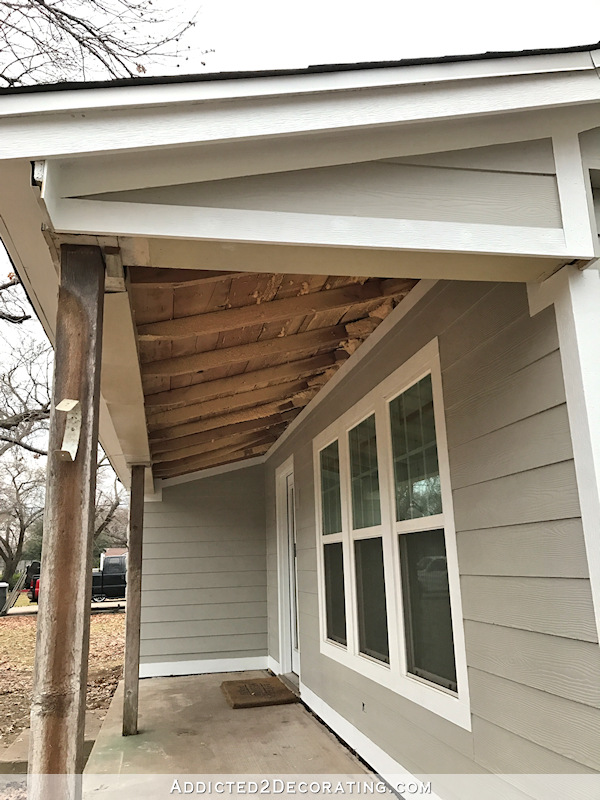 It's amazing how adding just those 10 or so inches of space totally got rid of the cave-like feel of the porch ceiling.
I didn't want Hardi boards installed on the front porch roof or on the porch posts, so I told them to leave those areas unfinished so I could do them myself. I got the posts wrapped wrapped back in March (you can see that process here), and the ceiling was the last major porch project.
I wanted the ceiling boards to go perpendicular to the boards on the porch floor, so my brother and I installed these 2 x 4 spacers between the existing rafters so that I'd have something to nail the ceiling boards to.
And then I used 2.5-inch 16-gauge nails to install the pine tongue-and-groove boards.
After all of the boards were up, I trimmed around them with 1″ x 2″ PVC boards (because they match the texture of the Hardi trim without the pain of working with concrete fiber products and without the need for the special coil nail gun that I don't own and didn't want to rent).
I mixed my own paint color for the ceiling, but I only had enough paint for one coat, so I had to have it color matched to get more paint. The Home Depot color matcher did a pretty good job, and this is the formula it gave for the color…
That formula ended up being just a tiny bit lighter and brighter than my original color, so I dumped the gallon of paint into a two-gallon bucket and mixed in about 6 ounces of a medium teal paint that I had on hand, and it turned out just like I wanted it.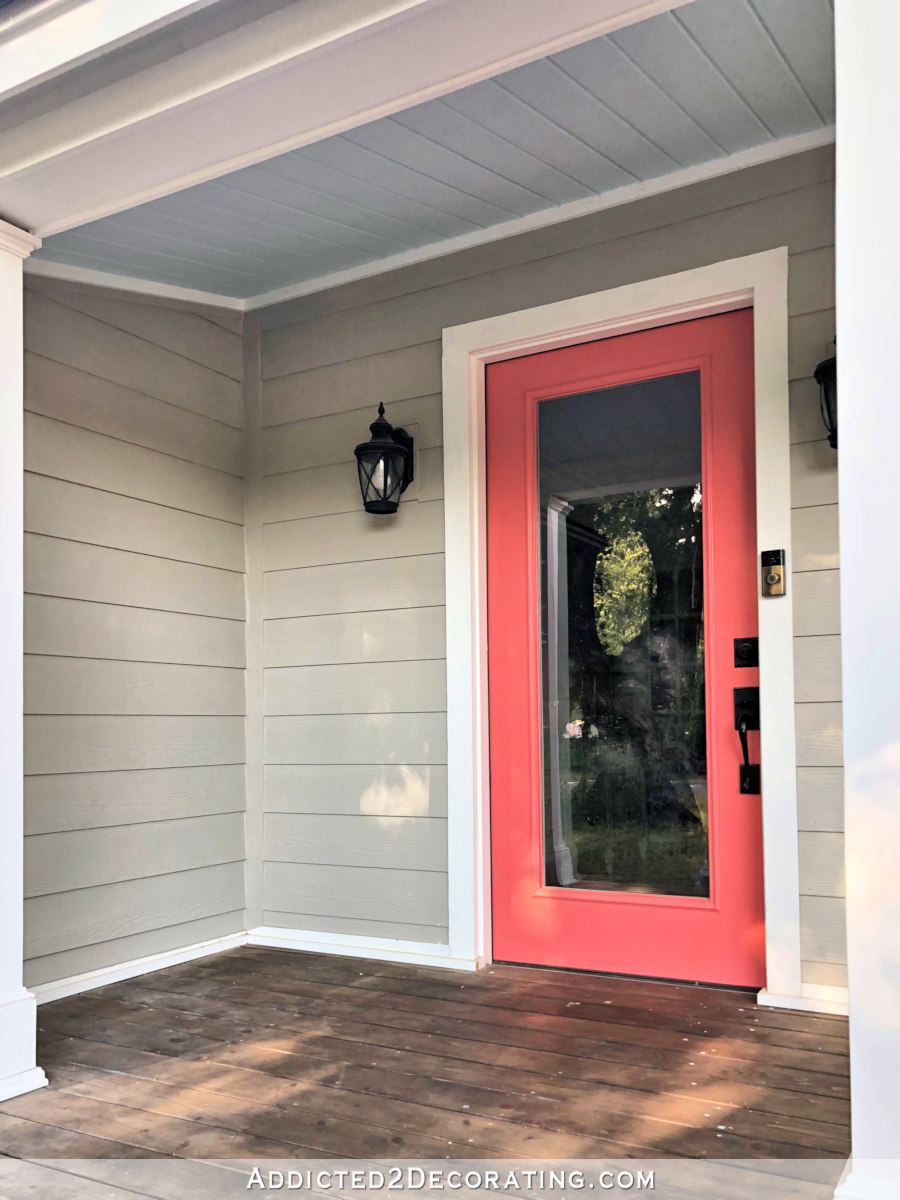 It's just blue enough to look blue against the white trim, but it's not so blue that it looks like it belongs in a child's room.
I'm so glad to have this project in my rear view mirror. Now this porch just needs a few more touchups, some cleaning, and then I can add some chairs, potted plants, and other decorative stuff give it some life and personality.
Addicted 2 Decorating is where I share my DIY and decorating journey as I remodel and decorate the 1948 fixer upper that my husband, Matt, and I bought in 2013. Matt has M.S. and is unable to do physical work, so I do the majority of the work on the house by myself. You can learn more about me here.