Last Updated on March 18, 2019 by
Now that my niece's room is completely finished (you can see it here if you missed it), I can focus completely on my own house and get things DONE! I'm feeling pretty motivated, which is good since one of the first projects I need to tackle is pretty big. Huge, actually. As I mentioned in this post, I'll be tackling a big floor refinishing project very soon.
My Minwax Stain Colors Test Results
But before I rent the sander and get started, I need to decide on a stain color. I tested out four different Minwax stain colors on some leftover red oak floorboards that I had on hand.. I didn't take the time to do any sanding or water popping/wood conditioning or anything like that, and I also didn't add any kind of clear topcoat, so the color might not be exactly what it would be on my finished floor. But I do think this gives a very good idea of the colors.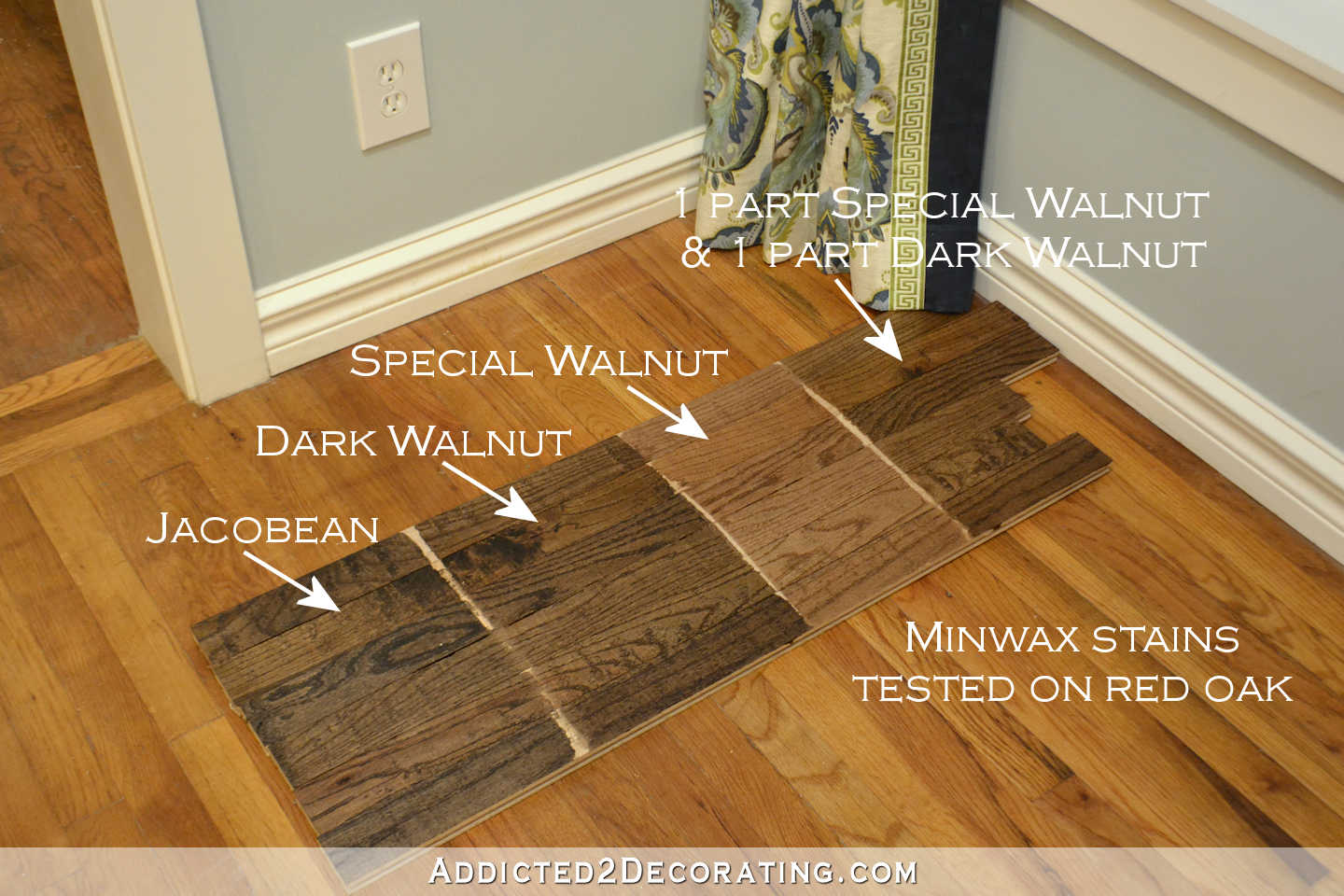 I tested Minwax Jacobean stain, Dark Walnut stain, Special Walnut stain, and a mixture of 1 part Dark Walnut stain to 1 part Special Walnut stain. I wanted to get a look at the colors in different lighting, so the picture above was taken last night.
This next picture was also taken last night…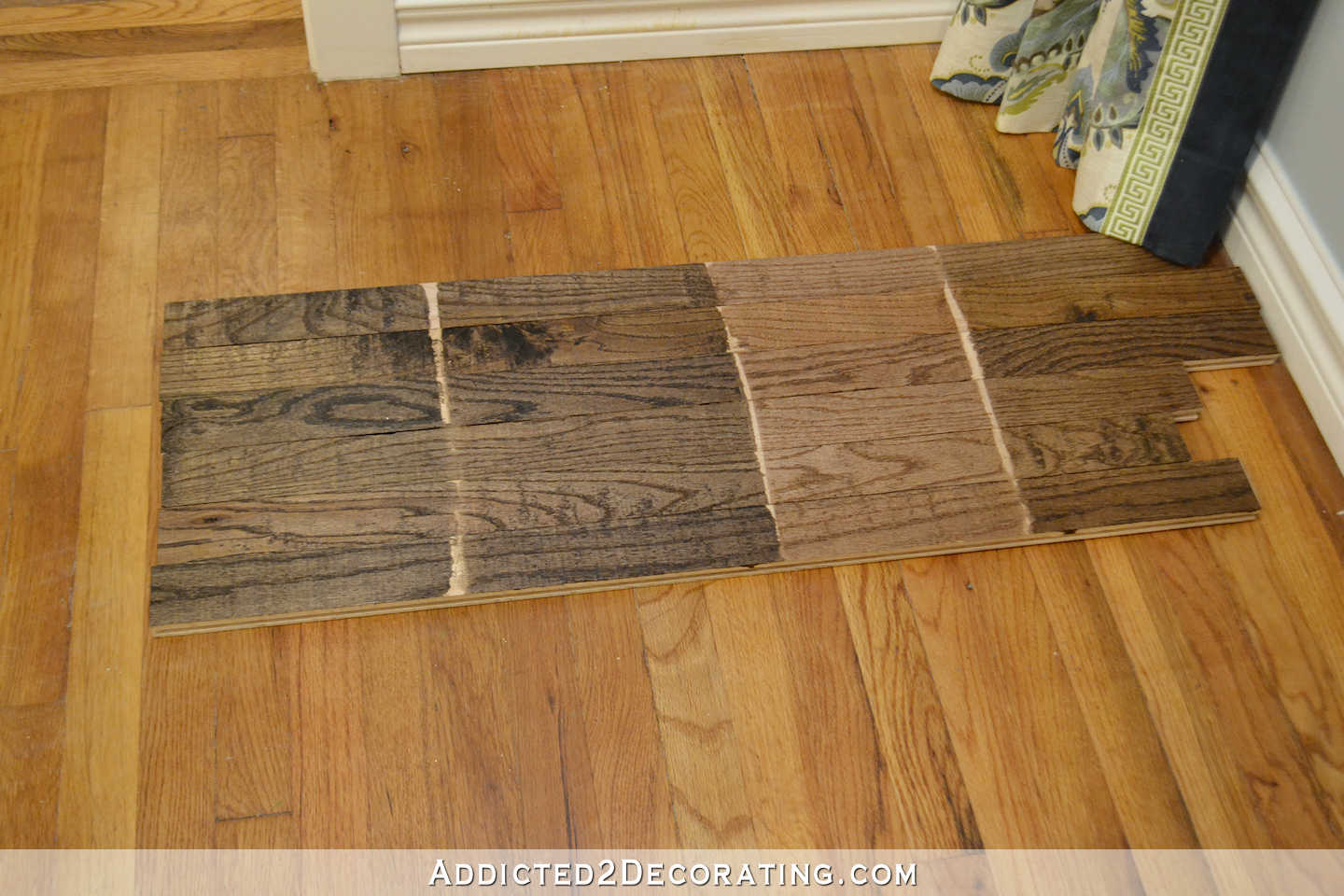 And then these next two pictures were taken this morning. We've had some really dreary weather lately, so unfortunately I still won't be able to see the colors in the bright sunlight that fills these rooms during the middle of the day on clear days.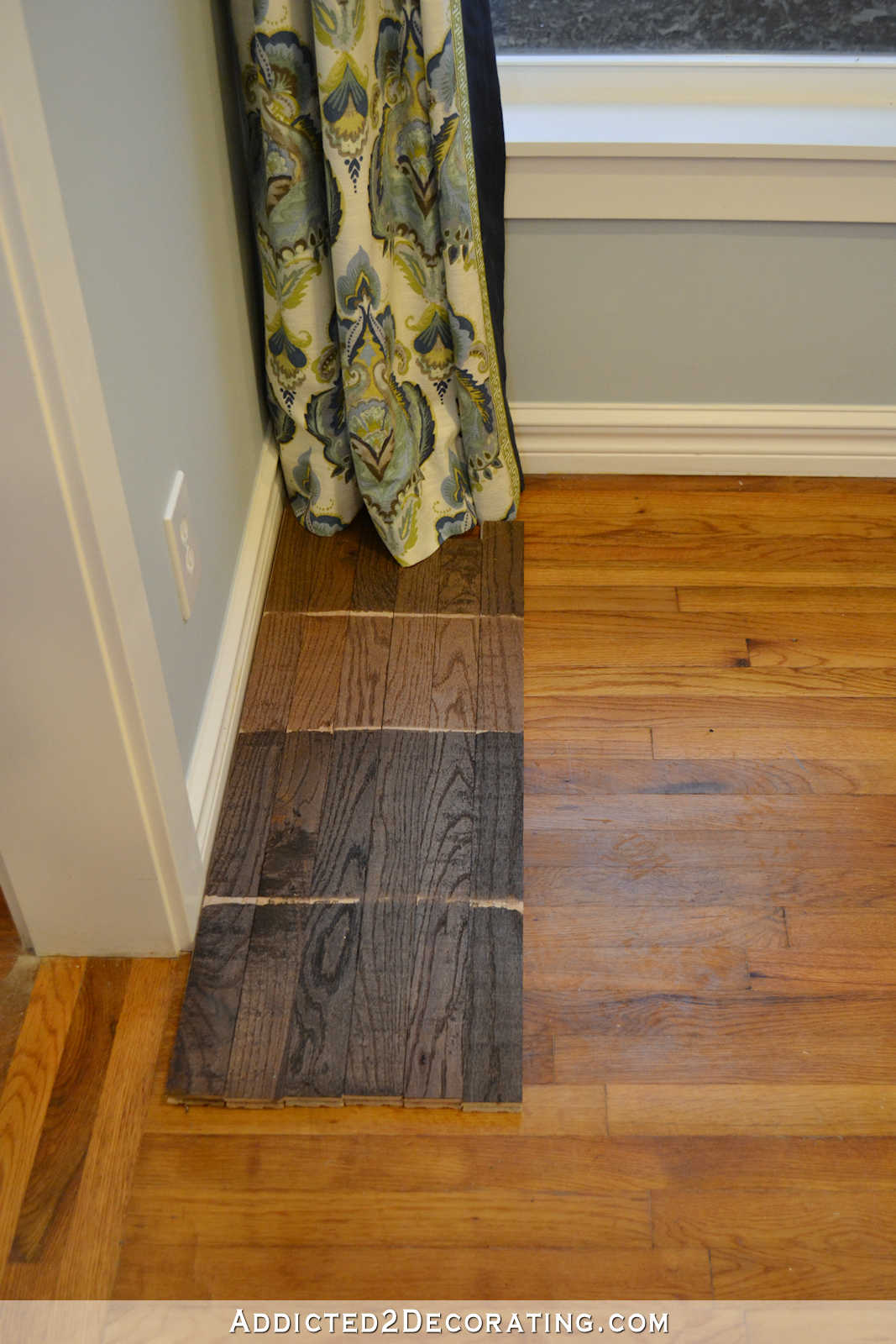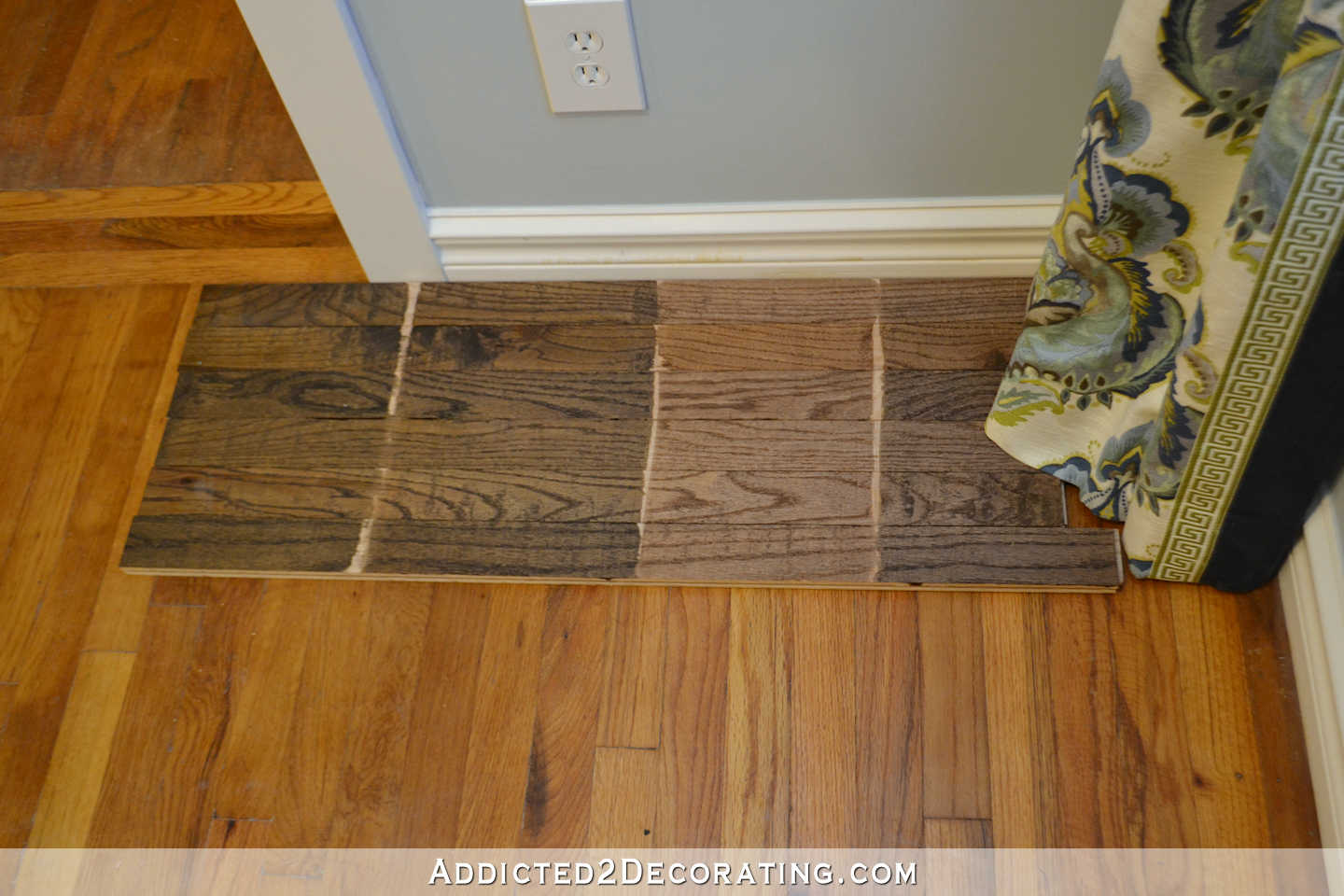 I ruled out the Jacobean stain almost immediately. On red oak, it just falls flat. I don't really know what I mean by that, but it seems to have no life to it, and it appears to have a slight green undertone to it. I also ruled out the Special Walnut. It looks too light, too red, and too washed out.
So my favorites are Dark Walnut stain and the mixture of Special Walnut stain and Dark Walnut stain. If pressed to make a decision right this minute, I'd go with the mixture. Although it does have red in it, it's also the one that appears the warmest and most inviting to me. And while it is kind of dark, that warmth keeps it from looking too dark, in my opinion.
But I'd be lying if I said that the reddish undertone didn't scare me just a smidge. While it's beautiful on a small sample, I'm trying to imagine it on all of the hardwood floors in my entire house. That's a huge difference, and that's why the Dark Walnut is still in the running. So my decision as come down to Dark Walnut…
…or a mixture of 1 part Dark Walnut to 1 part Special Walnut…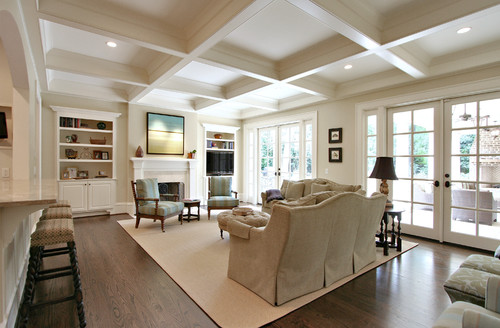 Interestingly, in those two pictures, the Dark Walnut appears to have more red in it. But I'm not going to drag this decision out and agonize over the choices. Let's face it, either one of those colors is 1000% better than the orange I currently have. Am I right? 😀
UPDATE: I made my selection from the Minwax stain colors I tested and…
My refinished hardwood floors are finished! Click here to see how they turned out…
Addicted 2 Decorating is where I share my DIY and decorating journey as I remodel and decorate the 1948 fixer upper that my husband, Matt, and I bought in 2013. Matt has M.S. and is unable to do physical work, so I do the majority of the work on the house by myself. You can learn more about me here.
I hope you'll join me on my DIY and decorating journey! If you want to follow my projects and progress, you can subscribe below and have each new post delivered to your email inbox. That way you'll never miss a thing!