How To Easily Make Your Own Artwork (With Zero Artistic Talent Required!)
I must confess, I'm still doing quite a bit of staring at the artwork above my firplace. 🙂
Since not everyone has a talented artist in their family and easy access to original artwork to fill their walls, I wanted to show you today how you can create some beautiful artwork on your own, and you don't have to have even a drop of creative talent to do it!
All you need is an iPhone or iPad and a few amazing apps. (Yes, folks…iPhones are good for far more than dazzling your Facebook friends and Instagram followers with selfies showing every minute detail of your life.) 😀
Now I know that not everyone has an iPhone or iPad, but chances are that if you don't have one, you know someone who does. (And similar apps may be available for other phones. You'll just have to check for your phone.)
The first thing that you need is a pretty photograph. You can either take one directly with your phone, or you can use a nicer camera, save the photo in your computer, email it to yourself, and then open up the email/picture from your phone and save it to your camera roll. That's actually what I did for this demonstration. I had my mom email me a photo from her Italy trip, and I opened the email on my phone and saved the picture to my camera roll. From there, I could use that picture with all of these apps.
Here's the original photo that she sent me.
Now I'll show you how my three favorite apps can turn that photograph (or any photograph) into a work of art.
This first app is called Waterlogue, and it turns photos into beautiful watercolors. The app gives you a few options to choose from, and these are my favorites four options…
Waterlogue Natural: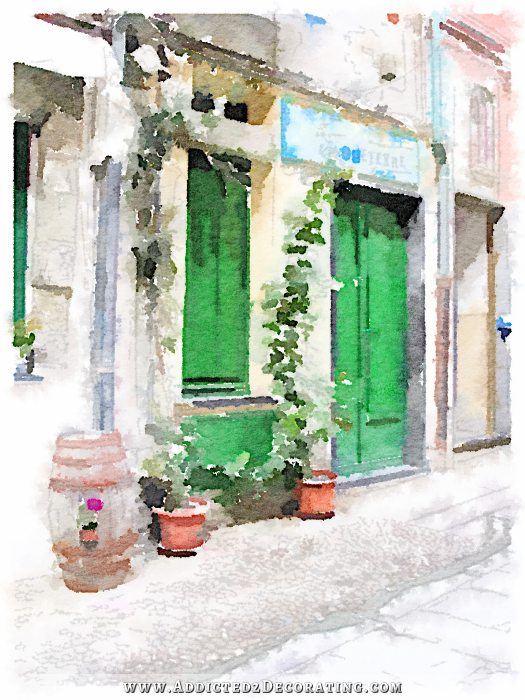 Waterlogue Travelogue:
Waterlogue Illustration: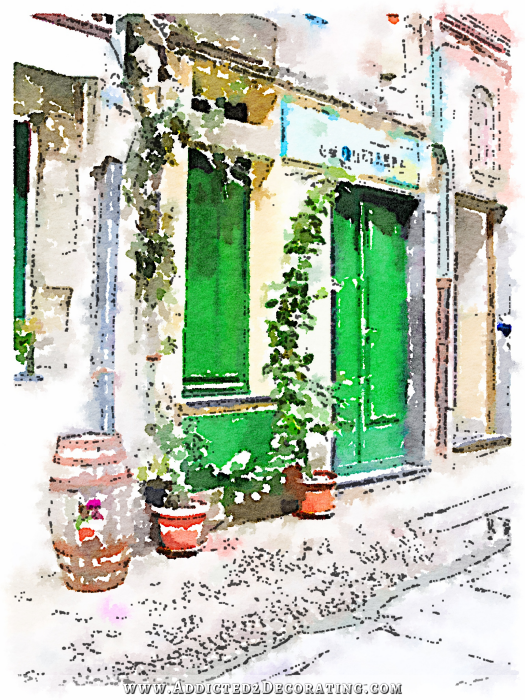 Waterlogue Color Bloom:
Aren't those pretty?! I absolutely love watercolor paintings. The best part is that this app is incredibly easy to use (just open the pic in the app, and then touch on the option you want). It's the most expensive of the three apps I'll show you, but it's still only $2.99.
The next app is called Mobile Monet, and it's only 99 cents.  This is probably my favorite one to play around with because it actually gives you options.  (But still no artistic talent required!)
Also, you can order canvas prints straight from the app.
When you first open up a picture in Mobile Monet, it'll change the photo into a drawing like this…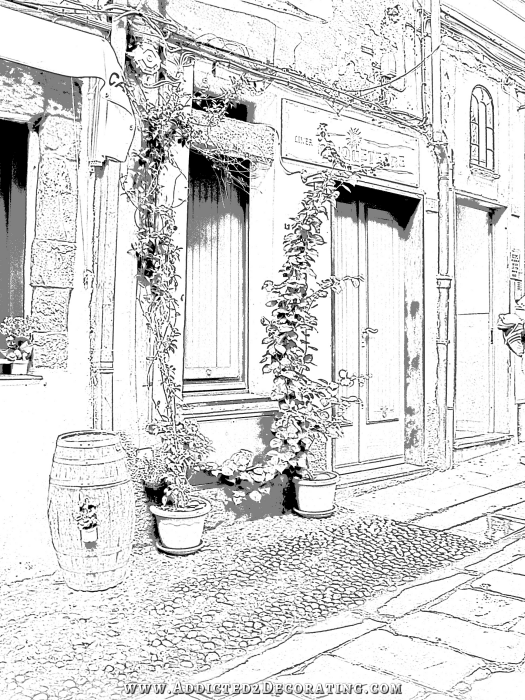 That's pretty just like it is, but then you can use your finger to swipe across select areas of the drawing where you want it to add color.  Swipe once for just a little color, or swipe two or three times for more saturated color.  Here's where I added just a bit of color to only select areas of the drawing.
And the I added a bit more color to more areas…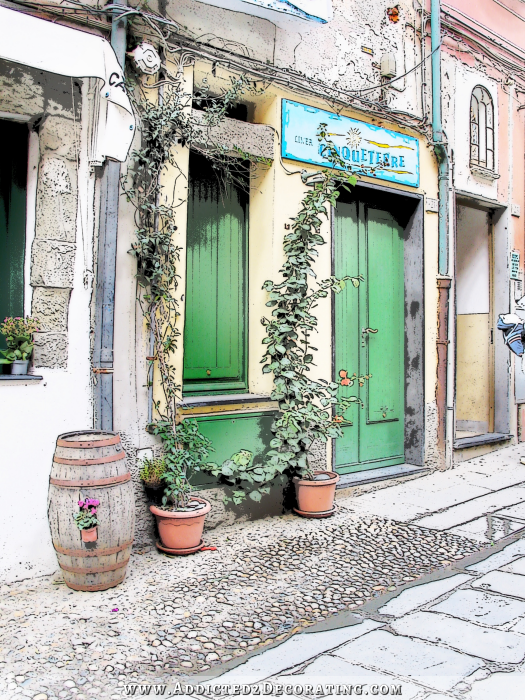 …and then more saturated color to the whole thing…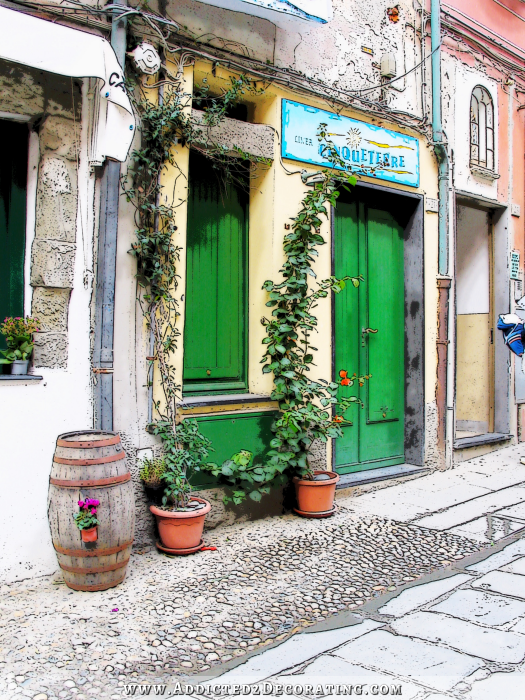 And if you add too much color for your liking, there's a "sponge" option that will "soak up" some of the color (i.e., remove the color bit by bit) just by swiping your finger across that area.  It's really fun, and you can create some beautiful artistic images with this.
And my third favorite app is called Auto Painter.  There are three different versions of Auto Painter.
Auto Painter 3, which is also 99 cents, will apply a painted look to your photograph that is reminiscent of certain well known artists.
Monet…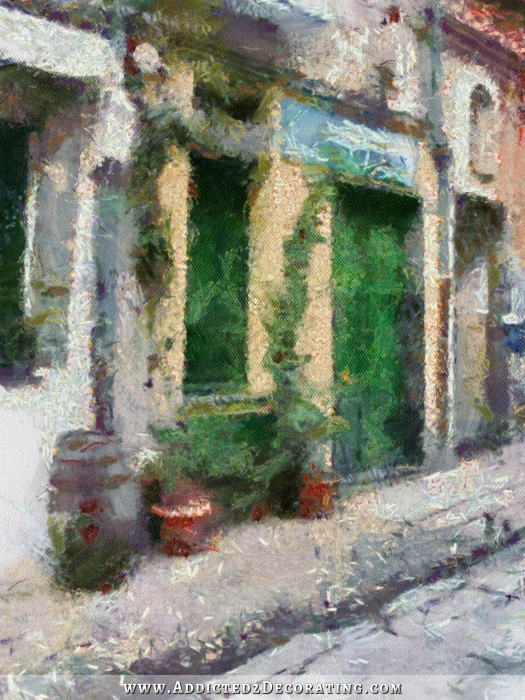 Pissarro…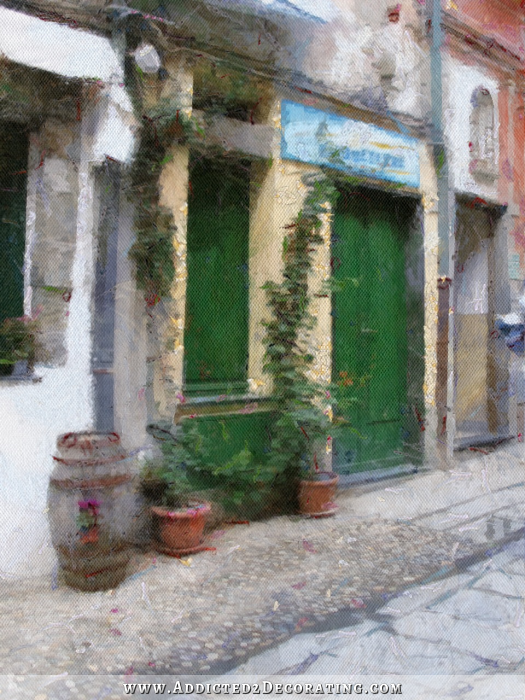 D'Orcia…
and Van Gogh…
The original Auto Painter app has these four options:
Aquarell…
Benson…
Cezanne…
and Van Gogh…
Auto Painter II gives options for general art media rather than specific artists, and they include…
Chalk…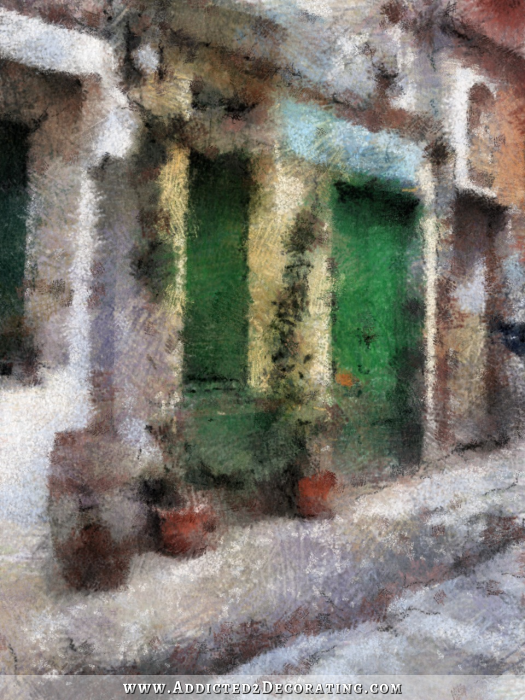 Book (hand painted illustrations)…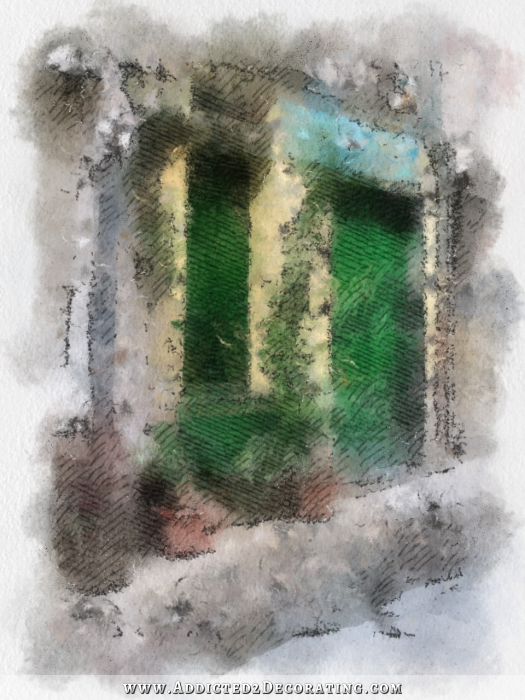 Felt Tip…
and Water + Ink…
Once you get the photo transformed into artwork, just download it to your computer, and use whatever photo editing software you use (I personally use Paint Shop Pro, available on Ebay for about $40, but my mom uses the super expensive and fancy Photoshop) to resize your photos. Make it the size and resolution you need for your artwork, and then send it off to be printed!
And of course, these are only a few of the apps available for this type of thing. If you search, you'll find a long list of others available, and each are different and have different capabilities.
Instant artwork with no artistic talent needed. 🙂
Addicted 2 Decorating is where I share my DIY and decorating journey as I remodel and decorate the 1948 fixer upper that my husband, Matt, and I bought in 2013. Matt has M.S. and is unable to do physical work, so I do the majority of the work on the house by myself. You can learn more about me here.