One Room Challenge, Week Three — A Pretty Significant Setback In The Pantry
I was feeling all good about myself and my progress on Tuesday when I showed y'all the finalized layout of the pantry with the cabinets that I had built (but hadn't quite finished or trimmed out yet).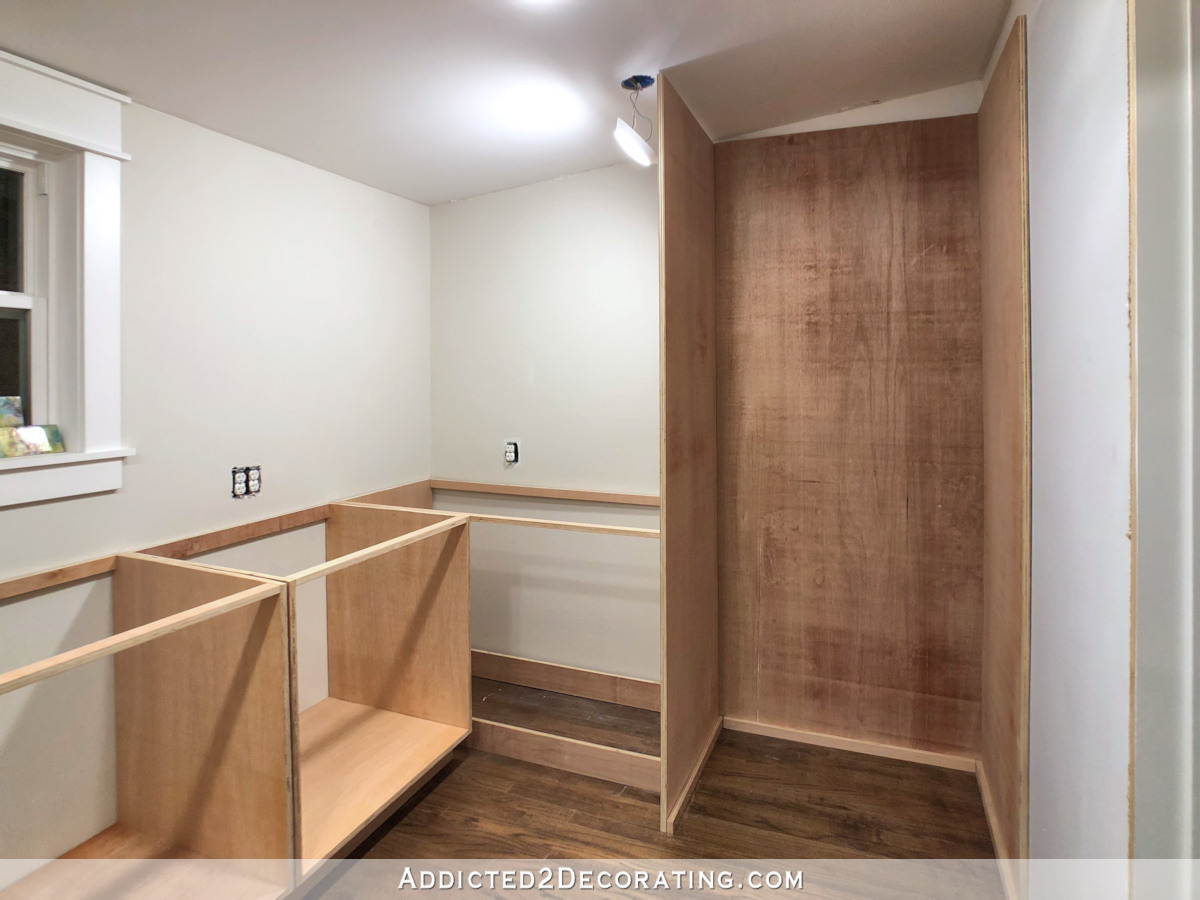 And while I knew I couldn't get the cabinet build finished by today (I'm still waiting for the drawer slides to arrive), I thought I'd at least have the back panels on, get them installed in place, and possibly have them trimmed out by now.
But that didn't happen. I did get all of the cabinets built (just the main boxes — still no trim yet), and when I went to install them in place, I found that the left wall (i.e., the freezer wall) isn't square with the back and front pantry walls. And when I say it's not square, I mean that it's WAY out of square. I could handle a little variance. After all, when you remodel an old house, you get used to working with walls, trim, floors, etc., that aren't level, plumb or square. You just learn to deal with it.
But this wasn't a little variance. This was a HUGE variance, and I'm planning open shelves that wrap around a corner…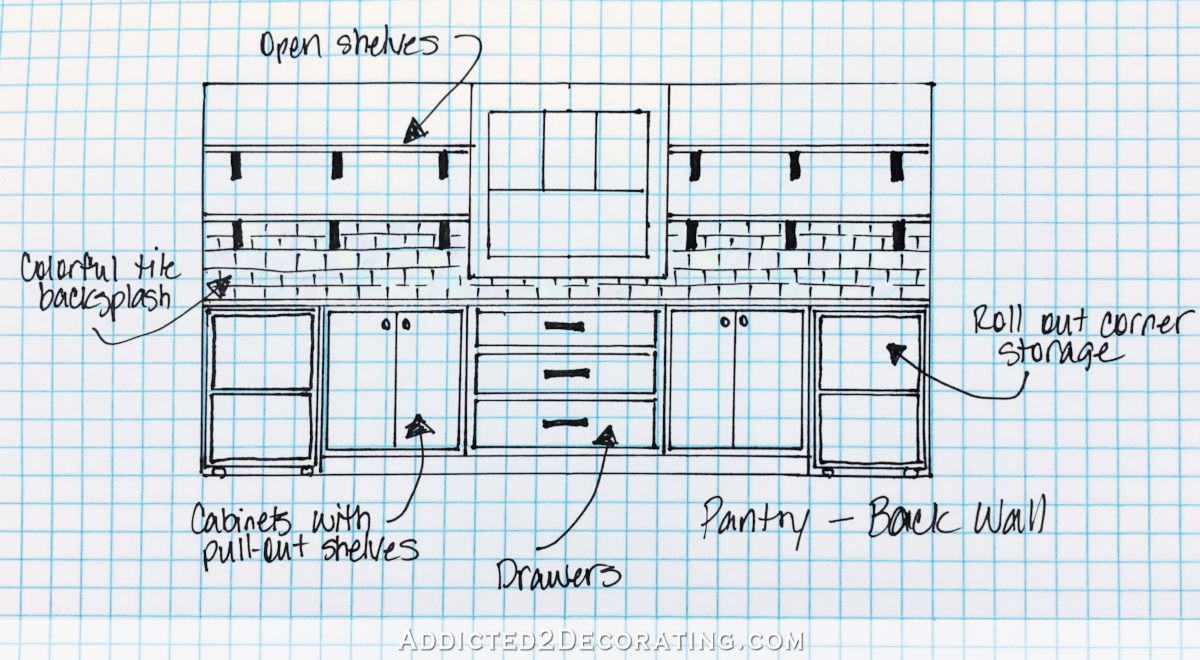 There's just no way that will work.
So it has to be fixed. There's no other option. So yesterday afternoon, instead of being able to install my cabinets that are ready to be installed and trimmed out…
…I had to spend that time removing drywall and figuring out just how I'm going to go about fixing this wall.
In this very short span of 50 inches, this wall was out of square by 2.5 inches. Two-and-a-half inches in a 50-inch span.
That means that if I put a framing square on the back wall with the corner lined up with the corner on the wall, and drew a straight line on the floor at a true 90-degree angle, that line right next to the freezer cabinet would be 2.5 inches away from the existing wall.
That's insane. Like I said, I've learned to deal with small, annoying variances in this old house, but there's just no way I can build a corner countertop and corner open shelves with that much variance.
It's a setback, but it's one I can deal with. I'll just need to shim out the studs to form a 90-degree angle from the back wall, and re-drywall that wall. I was already going to have drywall repair to do on the ceiling since I need to move some lights, so I'll just get it all done at the same time, and then I can refocus on the cabinets when that's done
Setbacks are frustrating, but they can almost always be expected, especially in old houses.
Be sure to check out all of the other participants in the One Room Challenge!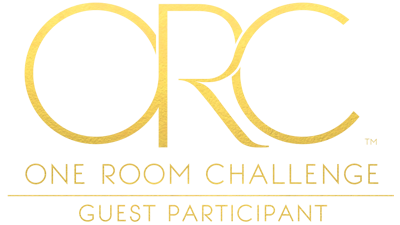 ---
---
Update:
My pantry is finished! Want to see the entire project from start to finish? You can find every single post about the pantry build right here…
Or you can skip to the end and see how it turned out. Here's a peek of the finished pantry…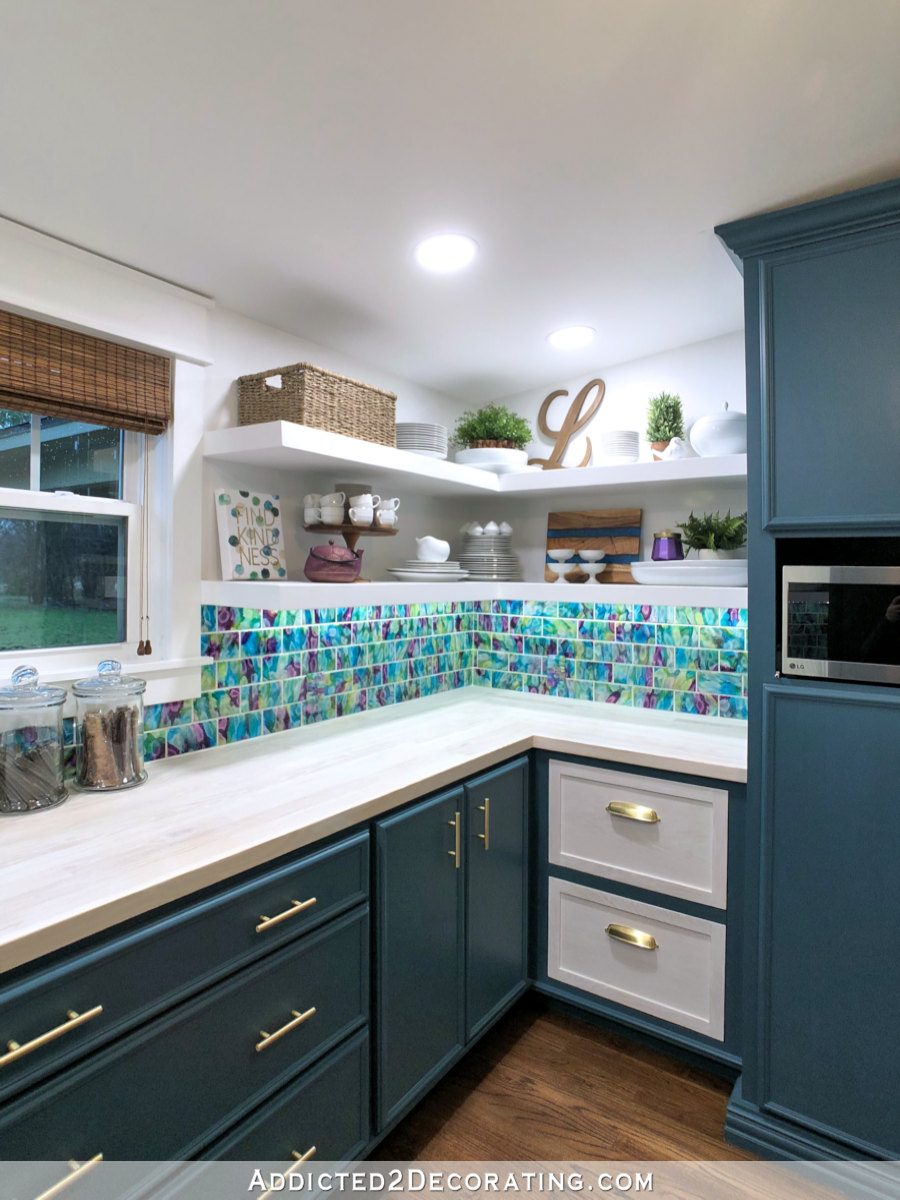 You can see more pictures on the before and after post right here…
Addicted 2 Decorating is where I share my DIY and decorating journey as I remodel and decorate the 1948 fixer upper that my husband, Matt, and I bought in 2013. Matt has M.S. and is unable to do physical work, so I do the majority of the work on the house by myself. You can learn more about me here.