I got my buffet painted yesterday, and if you're keeping count, this is the third time. 🙂 The first time was a coral color by Behr called Japanene Kimono (you can click here to see that…it's a beautiful color). The second time was black. Just Pure Black from Behr. (See that one here.)
And this time I chose a color from Behr called Voodoo. It's a dark, moody purple color somewhere on the plum-to-eggplant spectrum that's just a bit lighter than Benjamin Moore's Shadow (i.e., their color of the year). I originally thought of going with Shadow, but that color is so dark that it almost doesn't even look purple in some light. And while I didn't want my buffet screaming for attention (so no fuschia or yellow or orange), I did want it to be obvious that it was painted a non-neutral color.
See it over there, all dark and moody and unassuming?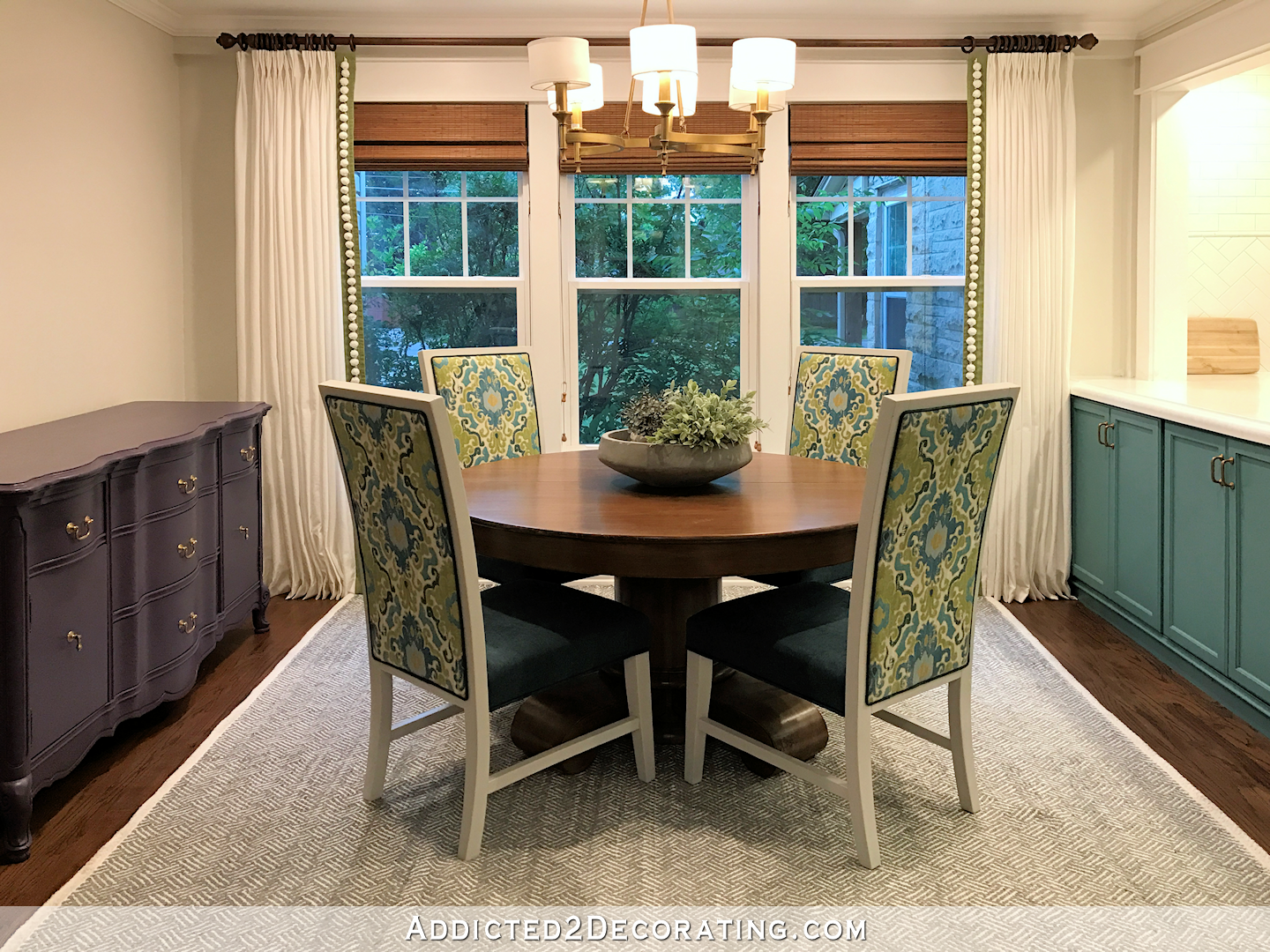 Purple is new for me. I haven't used purple in decorating in over a decade, and for many years I had a real aversion to it. It wasn't until a few months ago that I gave it another look and decided that there are, in fact, some purples that are really beautiful and I could actually live with.
I had originally planned to paint the buffet green. But as I mentioned yesterday, when I went to pick out a paint color, with my paint and fabric swatches in hand, the green just started feeling way too matchy-matchy. I felt like I wanted something different and unexpected. I actually did consider yellow, along with a few other warm colors, but I felt like those would be too demanding. They'd be sitting over there on that wall screaming for attention as soon as someone walked into the kitchen.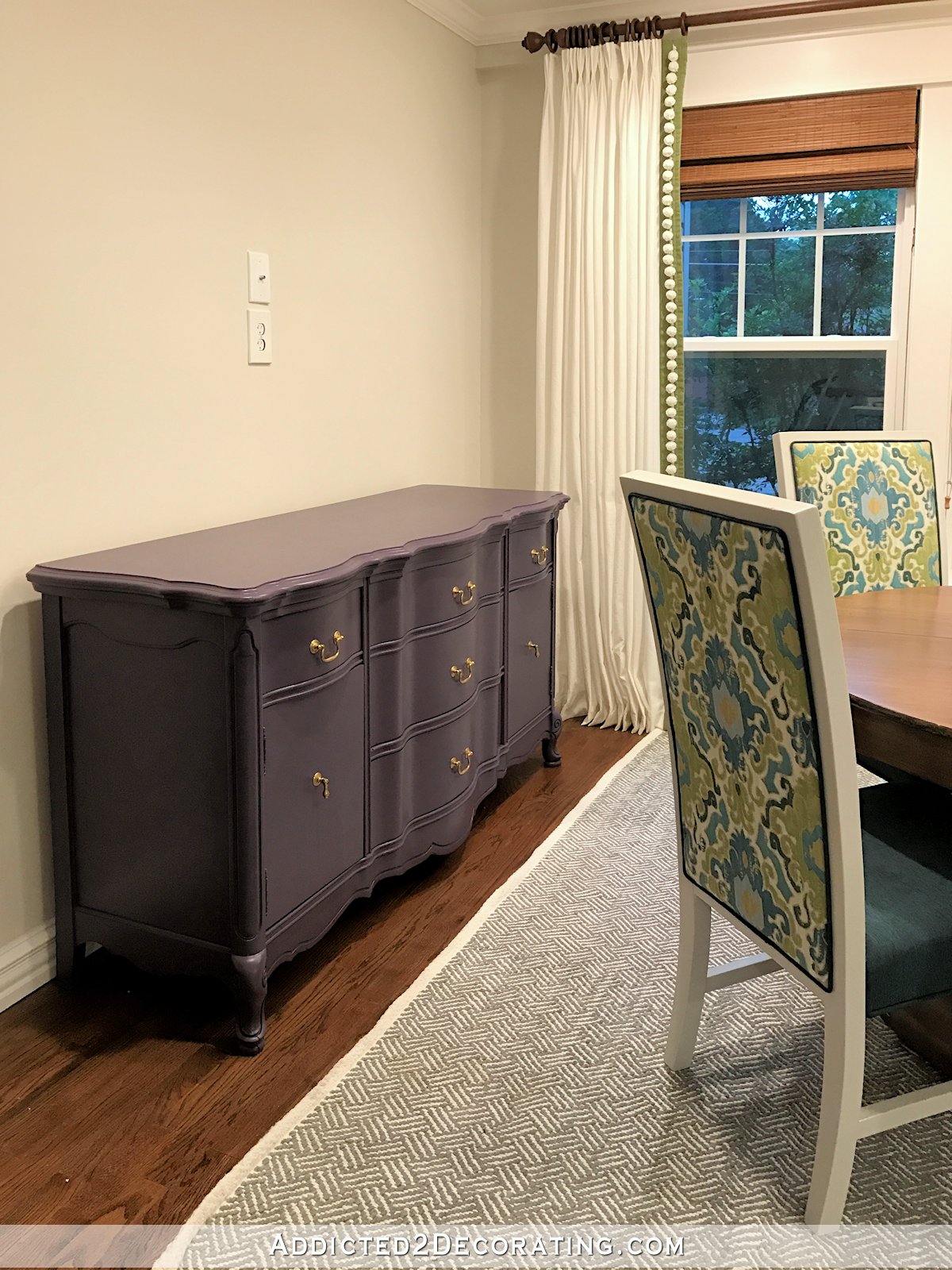 A dark purple, on the other hand, would be a bit unexpected while complementing the other colors, giving the buffet some visual weight to ground that wall, and giving me a dark base to add lighter and brighter colors on top and above it without that wall turning into a carnival. (The carnival will happen on the wall with the pantry door. 😀 Just kidding. Kind of.)
And I must say, it's very fitting that this buffet ended up a shade of purple. It was given to me by my bonus sister Cathi (aka, my step-sister), and purples are her favorite. Every time I text my family members for input on a color for something, she responds, "PURPLE!" 😀 So now I finally have purple on the very piece of furniture that she gave me. That seems right. 🙂
---
---