If you're anything like me, you've got a stack (or several) of magazines that you really have no use for anymore, but you just can't bring yourself to throw them out. This weekend, I put some of those colorful pages of three magazines to use and made this upcycled magazine wreath…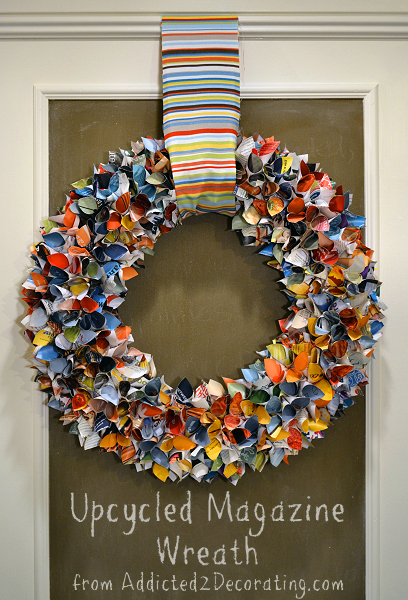 I just love all of those gorgeous, vibrant colors! And it just so happens that the colors I've used in my condo–teal, turquoise, orange, yellow, and apple green–are incredibly popular in advertising right now.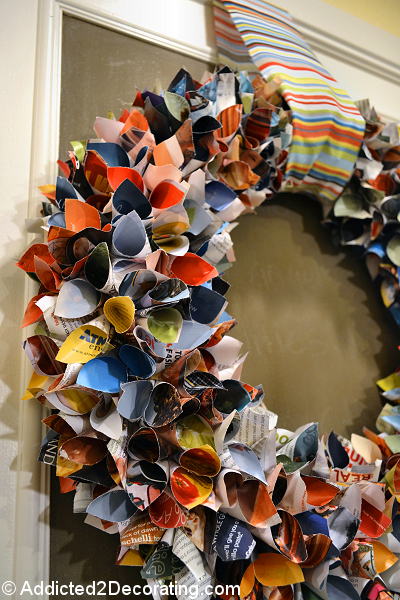 Making the wreath was incredibly simple, but very time-consuming. It's the perfect project for those days when you want to do something creative, but you don't want to have to do a lot of thinking. Perhaps settle in with a good movie or two (or a great series…Downton Abby, anyone? I'm on my third time through now…LOL), and do a simple project.
Here's how I made mine…
Tools & Materials:
About three magazines,
Glue stick,
Paper cutter or scissors,
3/4″ dowel rod or something else cylindrical in shape and about 3/4″ in diameter,
Something to crease the paper with (bamboo skewer or credit card works well),
Hot glue gun and glue sticks,
Wreath form (I used an 18-inch form),
Strip of fabric for hanger.
Instructions:
First, cut lots and lots of 3″ x 3″ pieces from the pages of the magazines. I didn't count the squares, but you'll probably need at least a couple of hundred…probably more. If you want to do a wreath that includes only one or two colors, of course you'll need many more than just three magazines.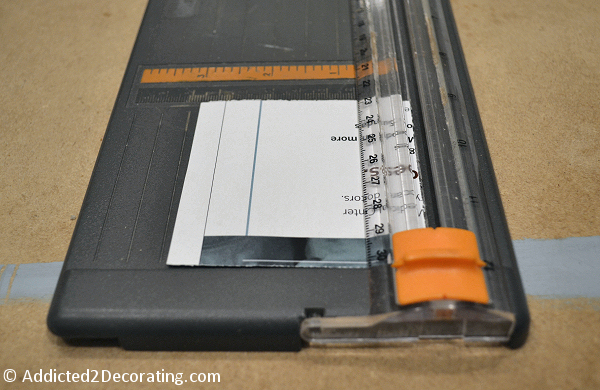 Now take your dowel rod (or other cylindrical item–I used a container that a kitchen gadget came in) and roll the squares point-to-point around the dowel. Be sure that the colorful part (the part that you want to show the most) is on the inside. Use a glue stick to secure.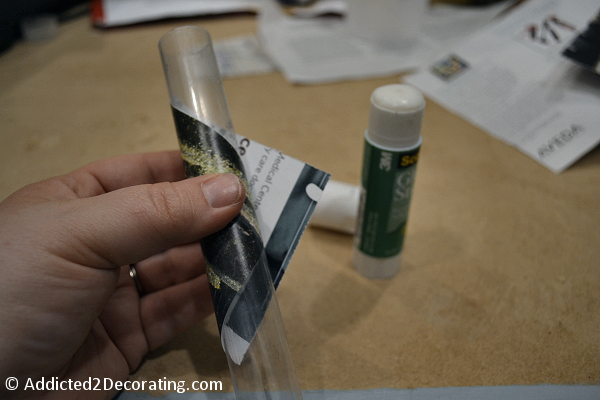 Next, slip the rolled paper off the dowel…
…and use an item to crease the paper in the middle. I used a bamboo skewer for part of them, and a credit card for the other half. Both worked fine.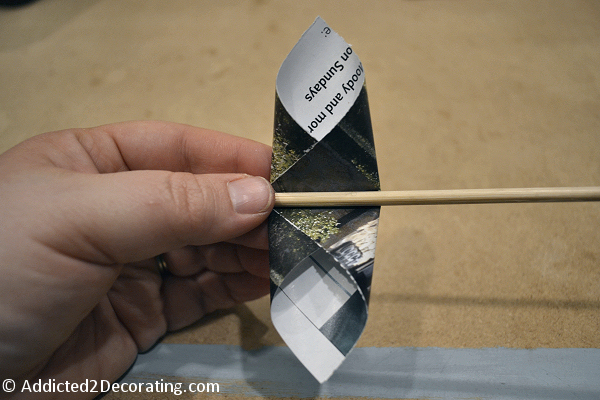 Then fold the paper together in the middle.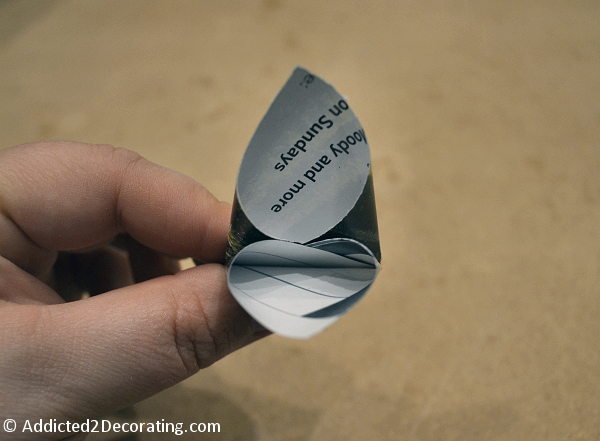 Once you have a couple of hundred of those, you can glue them onto your wreath form. I did mine randomly, but you can do them in a pattern if you'd like.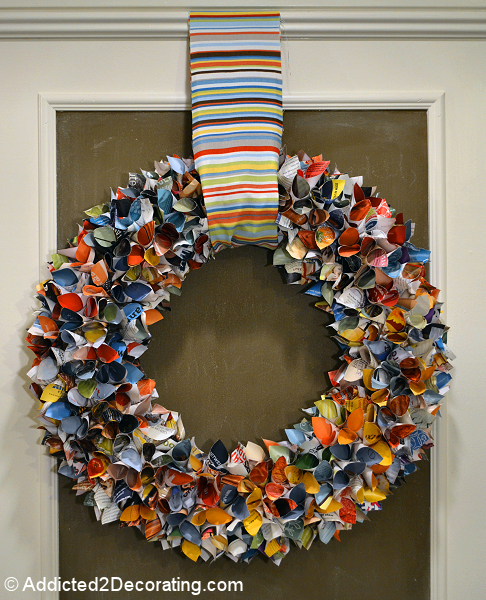 I love all of that color! I think it's the perfect summer wreath. I know…it's just now spring, but here in Texas, it's starting to feel like summer already.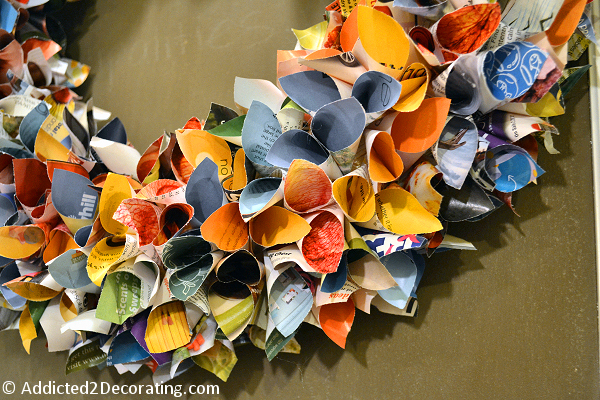 Addicted 2 Decorating is where I share my DIY and decorating journey as I remodel and decorate the 1948 fixer upper that my husband, Matt, and I bought in 2013. Matt has M.S. and is unable to do physical work, so I do the majority of the work on the house by myself. You can learn more about me here.