It Finally Feels Like Home
I have felt a huge shift in my mind over the last few weeks towards our house, and it's been pretty amazing. My mindset started shifting as I was finishing up the living room and the hallway, and the music room was so close to being finished. For the first time since we bought this house in 2013, this house finally started feeling like home to me. It's a feeling that almost brings tears to my eyes, because it's something that I haven't felt in a very long time.
Each place where Matt and I have lived for the last fifteen years (starting with the condo, and now this house) has felt more like a project to me than a home, and for very good reason. They've both been projects where we live on site. And while our condo was a very fun project for me, it was never completely finished, so it never really felt like home to me. It was always just a project.
The same has been true of this house. For the better part of the last seven-and-a-half years, I've viewed it not as my home, but as my project. There was always a constant presence of tools and paint cans and unfinished projects. There was never a place where I wanted to just sit down and relax, so I was always in project mode. And because of that, I found myself constantly working, generally until 11:00pm or later, and then going to bed and starting over again the next day.
And then 2020 happened. Last year made me (and probably millions of other people) realize the importance of family, of down time, and of home. So this year, I wanted to make a point of finishing lingering projects, getting the tools and paint cans cleared out, and learning to live and relax in our home.
And that has definitely happened this year. I started the year by finishing the guest bedroom, then the living room, then the hallway, and then the music room.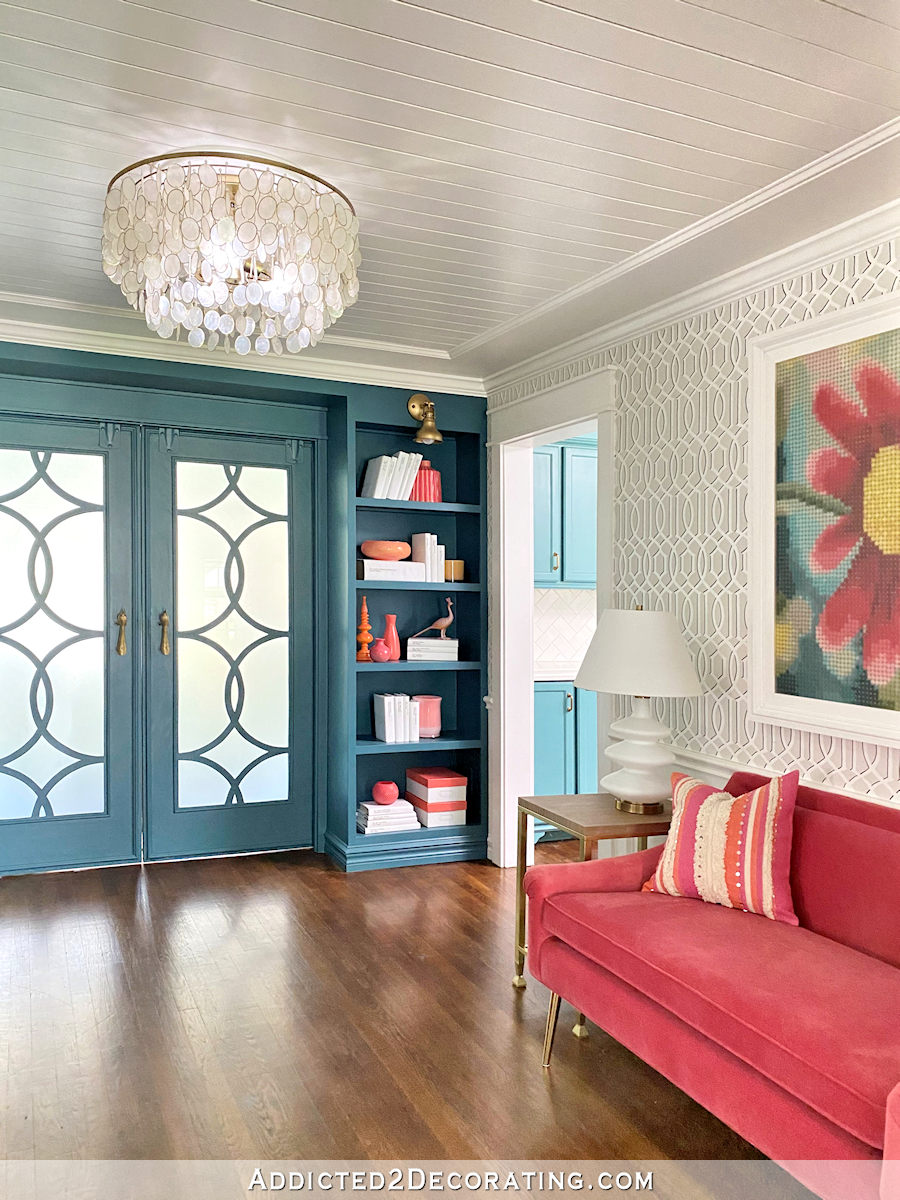 (Note: If you're reading this post on any website other than Addicted 2 Decorating, that means you're reading on a site that is stealing my blog content. I hope you'll consider joining me on my actual blog by clicking here.)
Add those to the rooms that were already finished before this year, and that's a pretty significant portion of our home that's actually finished, tool- and paint can-free, and completely usable.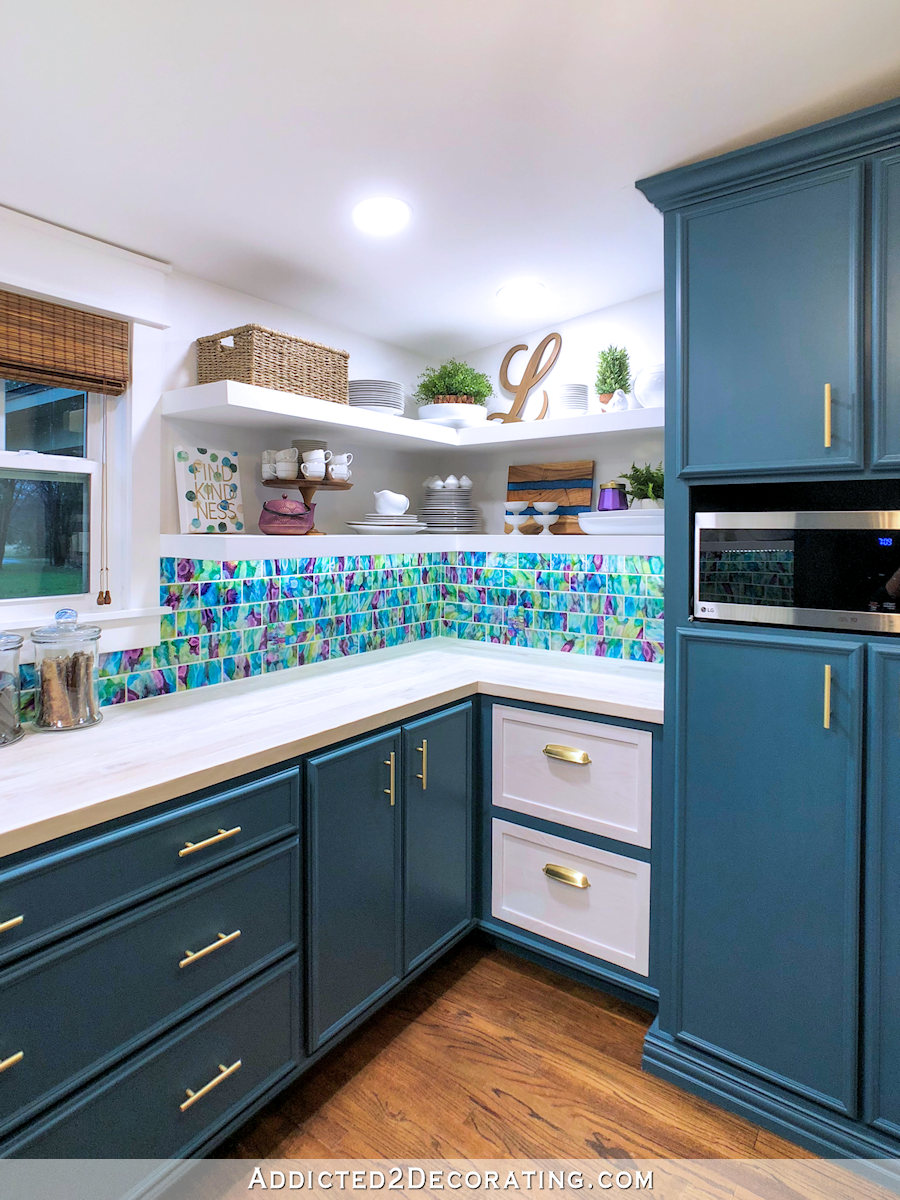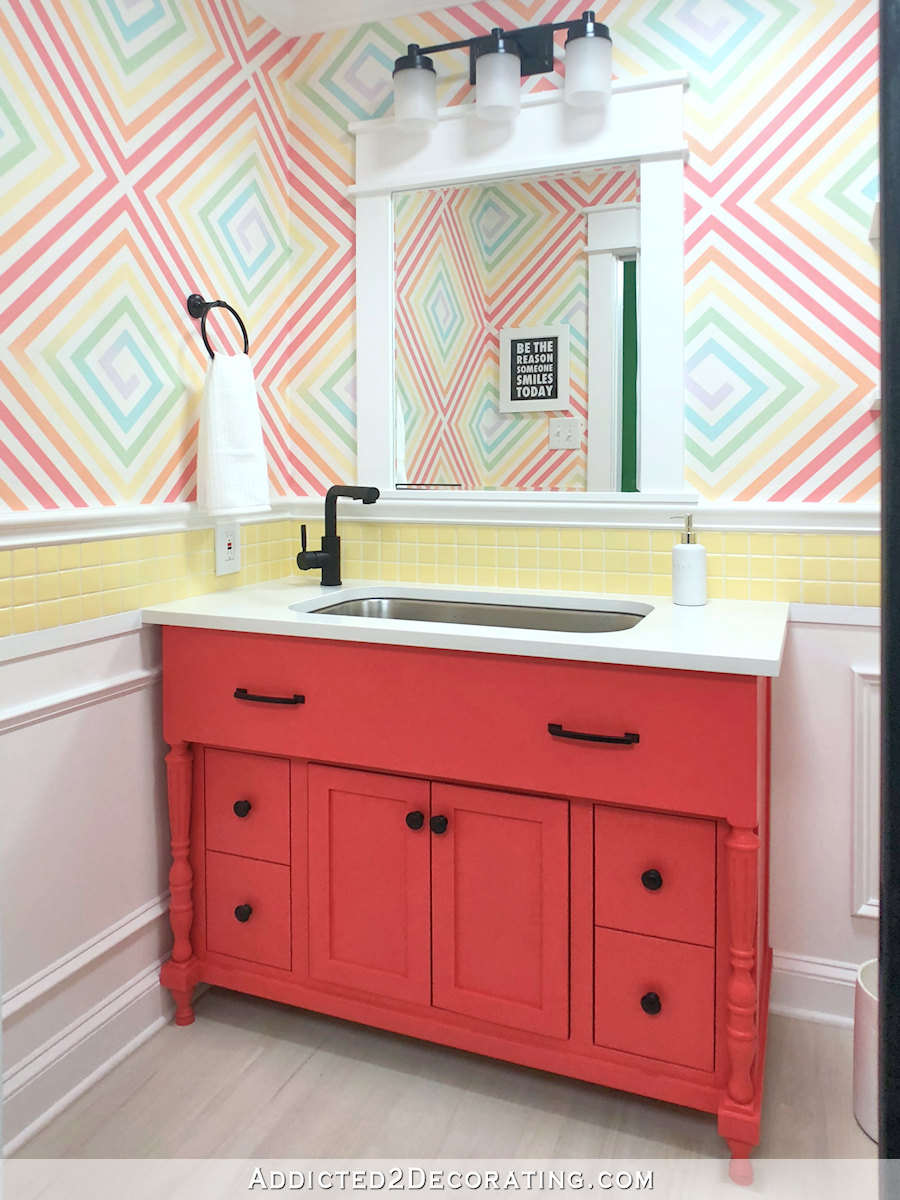 And while the breakfast room (aka, the sitting room for now) isn't quite finished to my liking just yet (and evidently the new rug has been lost in transit), it has become the most used room in our home.
Our home. For the first time, I say those words and I actually feel it. This is home now. There are actually places where I can sit and relax. I have my favorite place to sit and read (the living room sofa), and my favorite comfy place to sit and watch a show or work on my laptop (the sitting room), or my favorite place to take a break during my work day and scroll Instagram for a few minutes (the music room settee). I find myself actually wanting to quit working earlier now so that I can have some time in the evenings to just sit and relax and watch a show.
And I have to say that it's also quite amazing to have a home where I can let someone in the front door, and the first thing out of my mouth is no longer, "Please excuse the mess. I have about a thousand projects going on right now." I no longer feel the need to make excuses for unfinished projects, tools lying about, and paint cans stacked in the corner.
Now I can actually open the door and simply be proud of the home I've created. I've worked hard for this, and I was never really sure if this place would ever actually feel like home. I was beginning to feel like it would always and forever just be my project. I'm so relieved that it actually does feel like home now. It's such a good feeling to walk through my own front door and have that feeling of, "Ahhhhh, I'm home." I hope you have that, too! And if not, I hope you'll keep plugging away at those projects until you do, because there's really nothing like it. And we all need that in this crazy world, right?
Addicted 2 Decorating is where I share my DIY and decorating journey as I remodel and decorate the 1948 fixer upper that my husband, Matt, and I bought in 2013. Matt has M.S. and is unable to do physical work, so I do the majority of the work on the house by myself. You can learn more about me here.